Growth mindset for dancers – resource kit
Since I started implementing growth mindset research into my teaching, the change in my dancers has been phenomenal.  It is a total game changer.  The growth mindset for dancers resource kit helps your dancers to let go of their fear of failure, to stop seeing their abilities as fixed and to understand the relationship between the effort they expend and their improvement. It allows them to take ownership over their learning and leaves you with engaged, focussed, coachable dancers.  The transformation is mind blowing.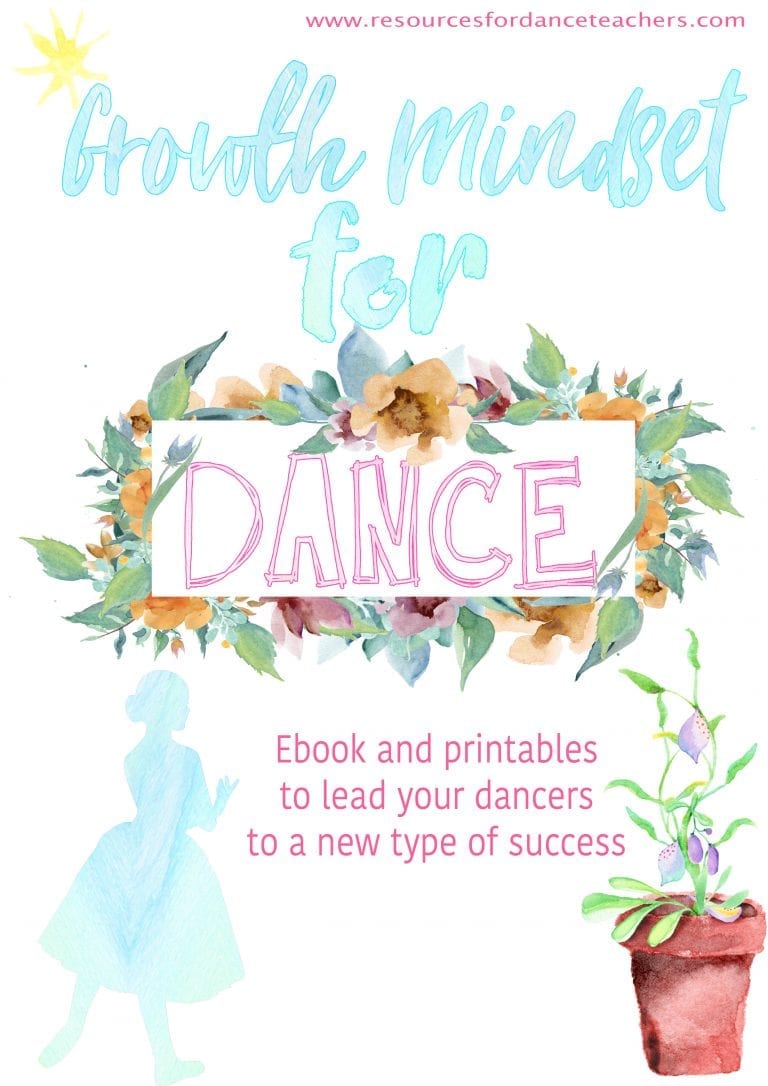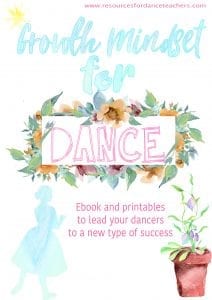 The growth mindset for dancers resource kit includes an ebook outlining the basic principles of praise and growth mindset to give you, as a teacher, an overview of this powerful research. Also included are TEN printables which you can use in a workshop setting or as part of your regular classes to help introduce your students to growth mindset, to help them understand the power of yet, to equate effort and work with success and to introduce them to different types of goal setting. Suggested uses for each printable are included along with the message each sheet is designed to convey. These printables are designed for both completing as worksheets and displaying in your studio etc.
This is such a great investment in your students and is a complete game changer for your teaching and for dancer development. Understanding growth mindset is the key to helping your students enjoy a whole different level of success provides them with tools and skills that will benefit them in all areas of their life, now and in the future.
Growth mindset for dancers completely changes your studio dynamic.  Once students take ownership of their progress, believe in their ability to achieve and see the success of others as an inspiration rather than as something to be feared or envied, their capacity for growth is limitless.  Visit the Resources for Dance Teachers store to grab your kit today.