Pre-Ballet lesson plan – free download
I was chatting with one of my former students Sarah, the other day and she was telling me that she had just been employed to teach Pre-Ballet classes.  Sympathetically, I listened as she told me a now-familiar tale.  Sarah told me how excited she had been for the first class and how much planning and preparation she had done and then…. how TERRIBLY the whole thing had gone.  She had experienced the whole enchilada, crying children, children running wildly around the room, the tiny dancers not being able to follow what Sarah was trying to teach them…she was frazzled, upset and had no idea what to do! My student Sarah is a beautiful dancer and had assisted me for many years with school-aged classes.  BUT as any Pre-Ballet teacher will tell you, Preschool dance classes are a WHOLE different kettle of fish.  It can at times seem like it has more in common with herding kittens than teaching dance.
How can a Pre-Ballet lesson plan help?
Sure it can be hectic but, it absolutely doesn't have to be that way.  With a well-designed Pre-Ballet lesson plan, everything is possible. I sent Sarah a link to the Preschool Ballet Blueprint along with a copy of the Mini Pre-Ballet lesson plan available to download below. Wishing her luck, I told her I'd give her a call after her next class.  The Sarah I spoke to that next week was thrilled and excited at how well it had all gone.  Give a girl the right Pre-Ballet lesson plan and she can conquer the world!   A solid Pre-Ballet lesson plan, showing what to teach, and most importantly how to teach is a game changer!
Pre-Ballet – the fundamentals
Teaching Pre-Ballet is totally different from teaching school-age classes, but there are some fundamentals.  These are absolutely KEY to ensuring that your Pre-Ballet classes are not only calm, organized, and enjoyable but also pedagogically sound.  Simple things such as:
Studio organisation
How students enter the room
The use of place markers
How to implement class phases
Which props to use
What to teach, when, and how.
These are the hallmarks of an effective Pre-Ballet lesson plan. To get started, try out his min Pre-Ballet class plan which is designed as a basic first class and will give you a good overview of how to structure your class.  If you are ready you can check out the full Preschool Ballet Blueprint over here.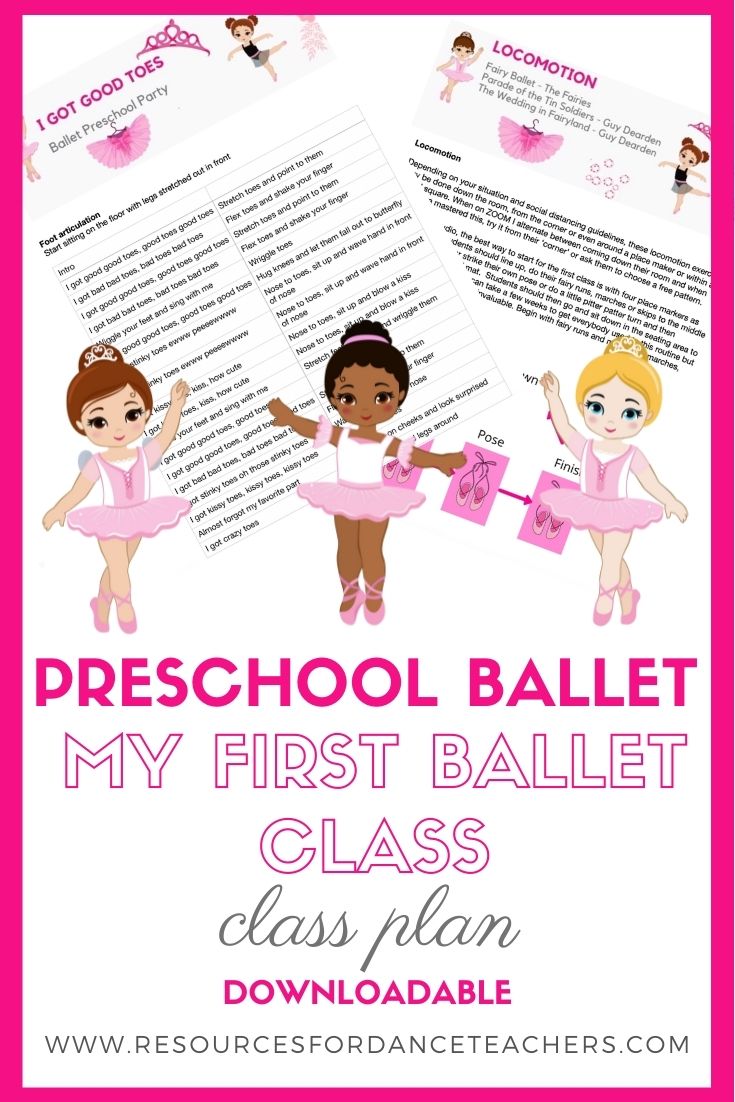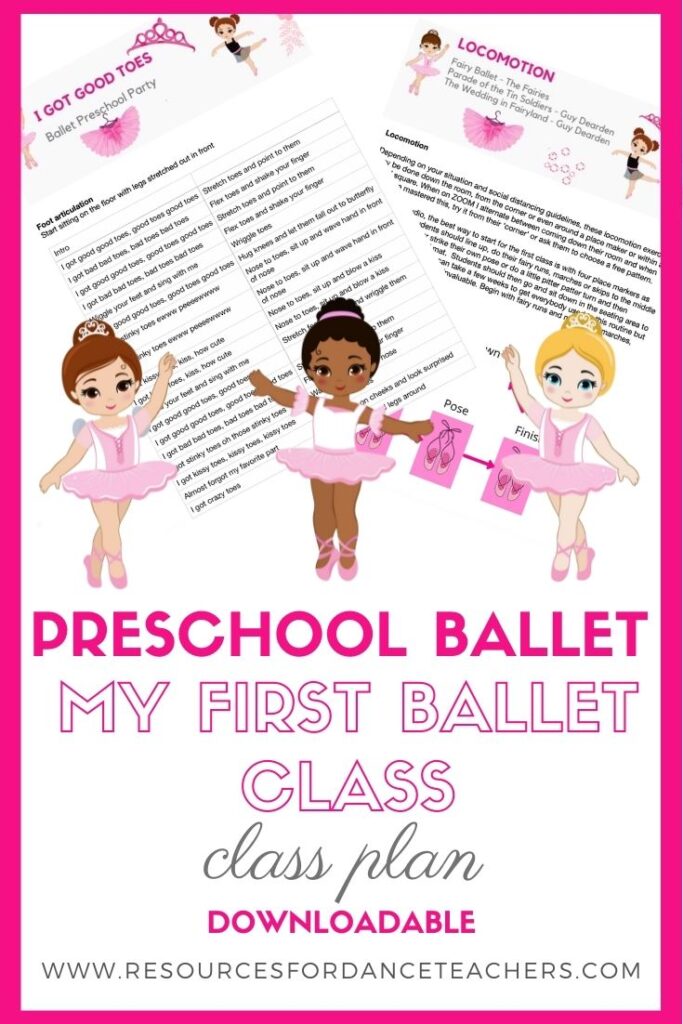 You may also like these Pre-Ballet articles
5 tools every Preschool Dance Teacher Needs
5 tips for a successful Preschool Ballet Class