Who else wants a done for you Preschool Easter Dance class plan?
Easter is nearly here and time is running out to design and advertise special Easter-themed classes.  Relax!  That's where our click and go class plans and activity packs come in.  Just take a few moments to download and you are good to go. The Preschool Easter Dance Class Plan includes playlist, coloring and activity sheets, fully choreographed exercises plus circuits, games, and activities.  All you have to do is download and teach.  These tried and tested class plans are based on the bestselling Preschool Ballet Blueprint, the downloadable Preschool curriculum that is currently being used worldwide to deliver super popular preschool Programs. 
The Preschool Easter Dance Class Plan includes a range of sequenced exercises from warm-up through stretching, basic ballet steps, and locomotion exercises all with a fun Easter theme.  Take your students on a fun-filled adventure where they will go on an Easter egg hunt, take part in an Easter Hat parade, experiment with rhythms, levels, speeds, directions, and work on fine and gross motor skills, jumping, hopping, skipping.  Watch them hop like a bunny, roll like an egg and pose like a flower.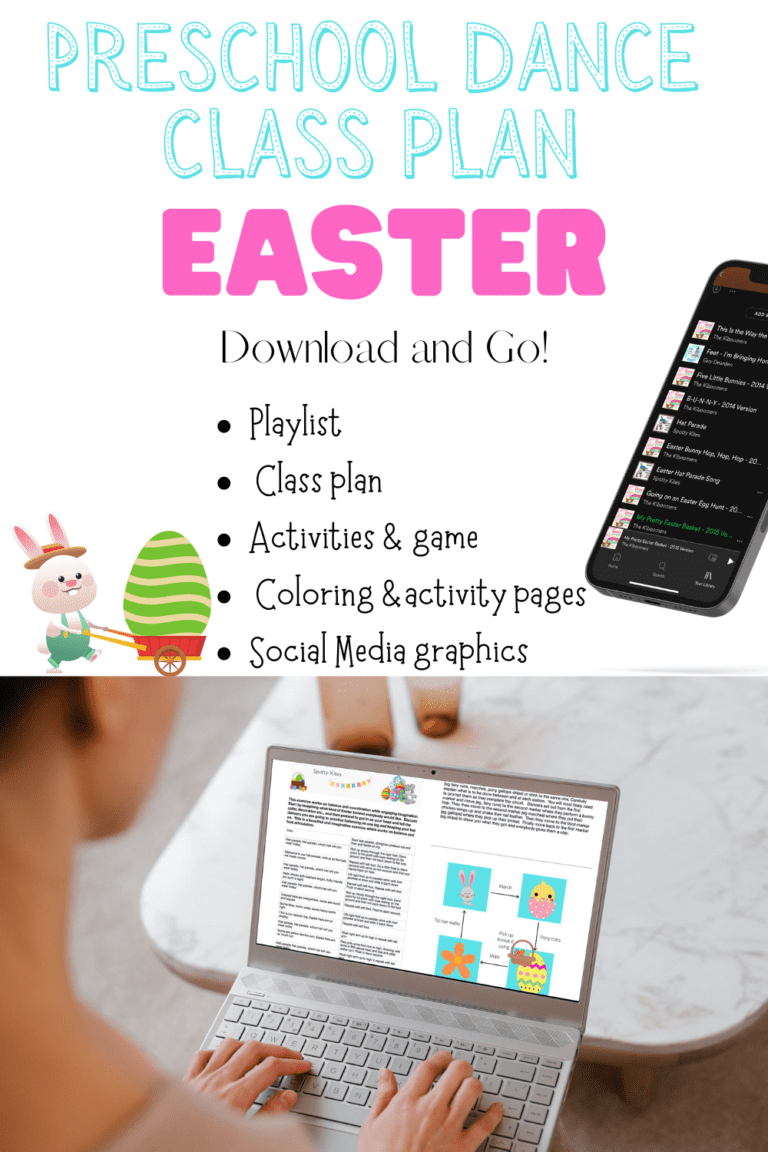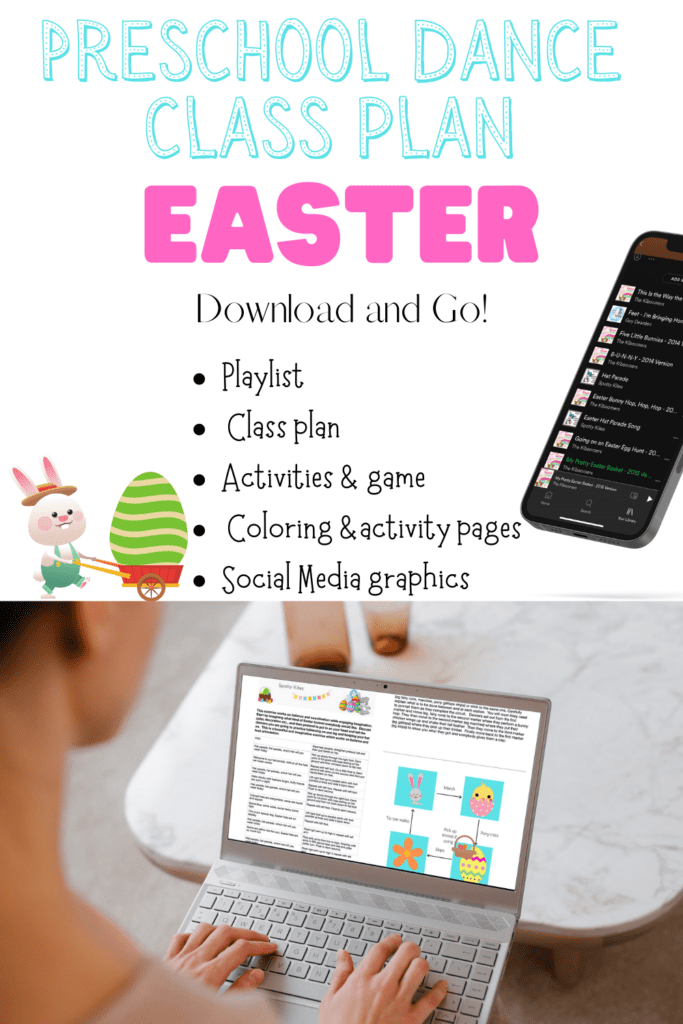 The Preschool Easter Dance Class Plan takes care of marketing with a selection of social media graphics done for you plus an informative flyer that you can send to parents.  This not only helps cement the concepts covered in class but also builds parental engagement and trust.  Parents who love your program will spread the word! After the class give your students the coloring pages and activity sheets to further enhance their experience.  You can post samples of their work during the week or hang them up around the studio. Join the thousands of schools already enjoying these affordable and easy-to-use class plans designed in conjunction with qualified ballet teachers and childhood development professionals. 
This dance class plan is part of the Ballet Blueprint series, designed to give you the skills and knowledge to deliver a quality, pedagogically sound Preschool Dance program without huge outlays.  Regular preschool teachers don't reinvent the wheel every time they step into a class.  They have set class plans that are well structured and predictable.  The Ballet Blueprint series is based on this concept and has been tried, tested, and tweaked so you can deliver your Preschool dance classes without chaos or stress.
Move beyond follow-along action songs and the freeze game to a curriculum that follows childhood development principles, is age-appropriate and is designed so that their first steps are the right ones.  You can learn more about the Blueprint series here and grab your Preschool Easter Dance Class Plan right here.