5 tools every Preschool Dance Teacher needs
Give a girl the right shoes and she'll conquer the world, give a Preschool Dance teacher the right tools and they can conquer even the most testing class! So what are the 5 tools every Preschool Dance teacher needs? Teaching Preschool Dance can be a roller coaster – just when you start to think things are going smoothly disaster can strike and then sometimes when you are expecting the worst, you pull out a textbook example of Preschool Dance Success.  All this to say, that if there is one thing that Preschool Dance teaching stands for it is adaptability.  You absolutely need to be ready for just about anything, yep literally ANYTHING and it sure helps to have the right equipment!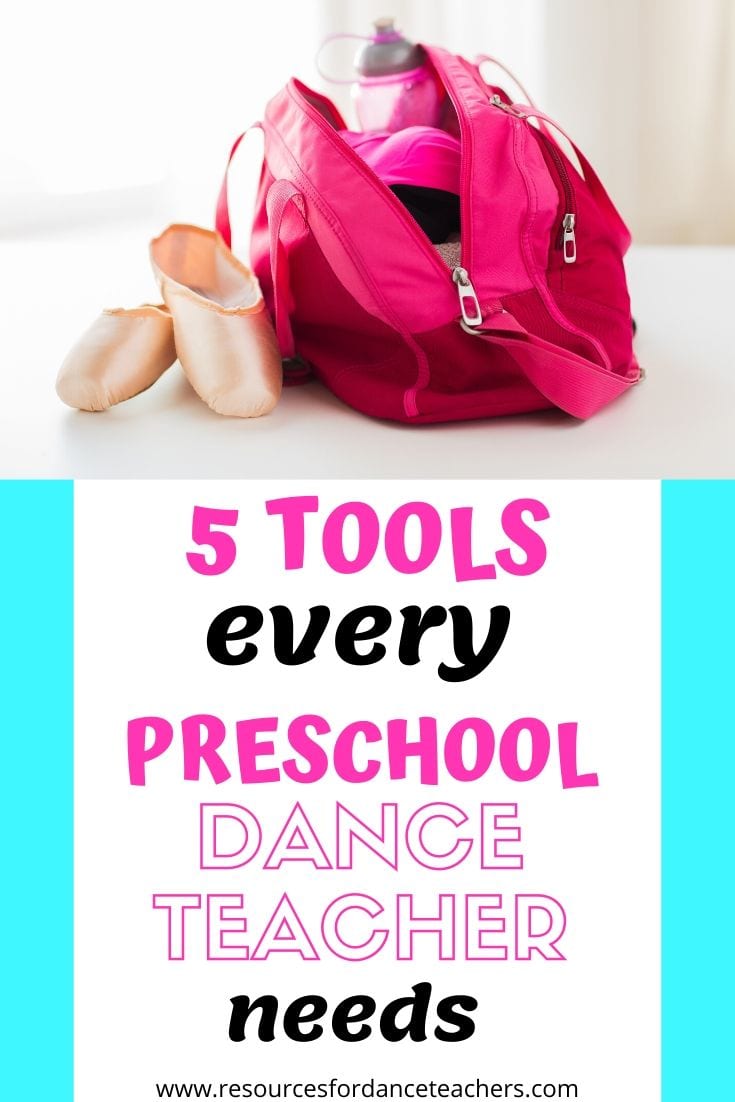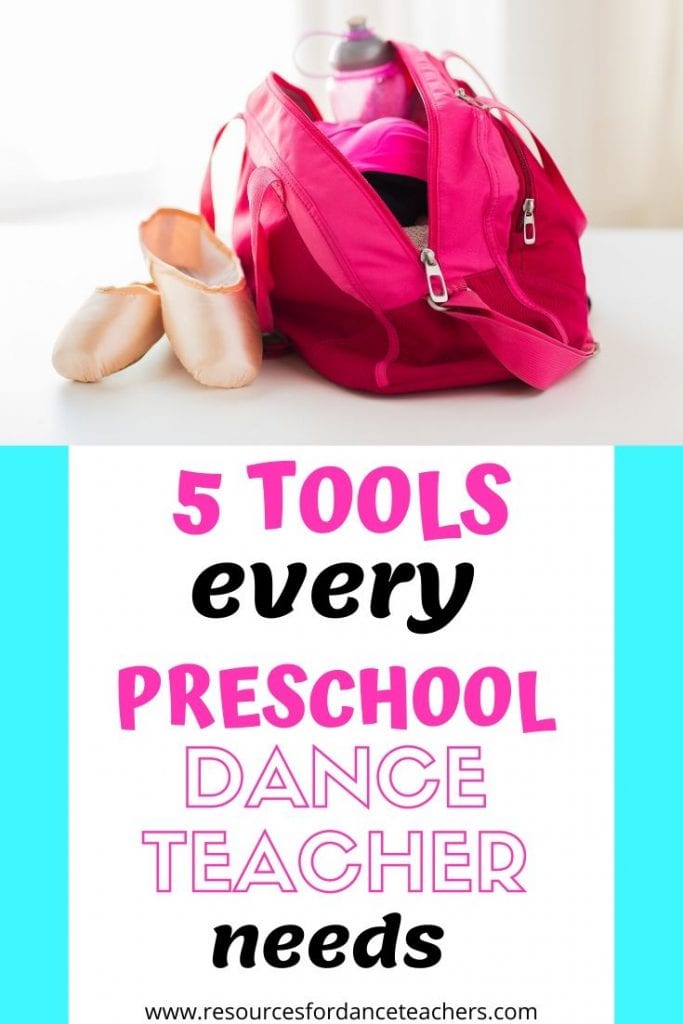 Top 5 tools for Preschool Dance Teachers
1.Playlist
I've said it once and I'll say it again, Preschool Dance Success rises and falls on your Playlist.  If you can set and forget your music that is one less thing to distract you from the class at hand.  Double points if you have an Apple Watch.  This means you can control your playlist and skip ahead, all whilst jumping around waving a pom-pom.  Your playlist should contain the music for your whole class, in order, PLUS some emergency action songs.  You can find some good ones here.
2. Plan
Do not even THINK about tackling a Preschool Dance class without a plan, do not pass go, and certainly do NOT collect $200. Believe me when I say that there is little more terrifying than staring down a group of toddlers with no clear idea of what you are doing next.   A well-planned dance class for Preschoolers is so much more fun for students and teachers alike, so take the time.  Even better, save your time and use a curriculum or ready-made class plan.  The Preschool Ballet Blueprint was developed after delivering thousands of Preschool Dance classes and has been honed and refined so that you can confidentially deliver your own wildly successful Preschool Dance classes with all the work done for you.  It comes complete with a Playlist, choreographed curriculum, prop list, and loads of effective tips and tricks.  Most importantly it works!  I swear by it.  You can download your copy of this great Preschool Dance curriculum here.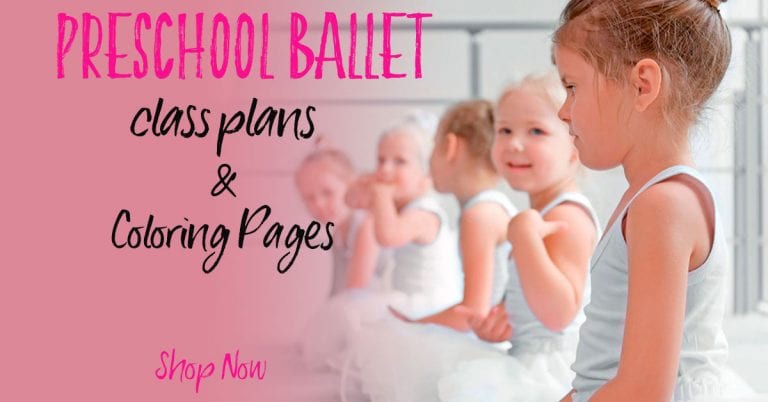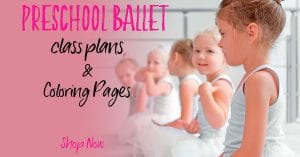 3. Props
Props are a Preschool Dance teacher's best friend.  They are not only fun and engaging for Preschoolers but also help fuel their imagination.  In addition, they are a great help when it comes to structuring your Preschool dance class as they help to mark out the different class phases and the giving out and putting away of props not only helps teach turn-taking and patience but also adds a nice rhythm to the class. You can read more about Props for Preschool dance here.
4. Place Markers
The thought of conducting a Preschool Dance class without place markers fills me with dread.  When thinking about the top 5 tools every Preschool Dance teacher needs this is certainly one of the essentials!! Place makers help in so many ways.  First of all, it helps with the structure, organization, and discipline of the class.  If your dancers have a spot where they stand for certain phases of the class you are halfway to a smooth and successful class.  Place markers also help children feel secure which, if they are feeling a little overwhelmed at coming into the big studio by themselves, can really help them out.  Finally, as you move through your class, you can move your place markers around to create different patterns.  For example, you can use them for moving across the floor, you can make little obstacle courses with them, the sky really is the limit.  You can use poly dots like these or I really like mats like this. They are a bit of an investment but last for years and are super cute.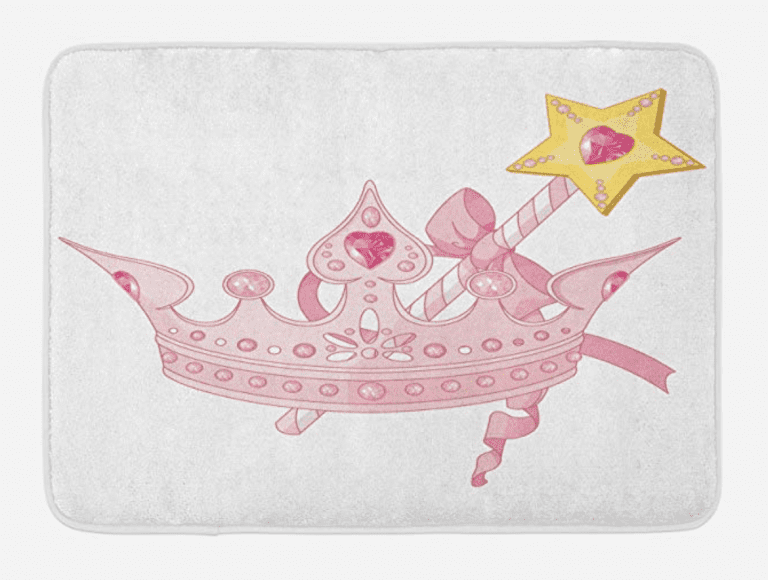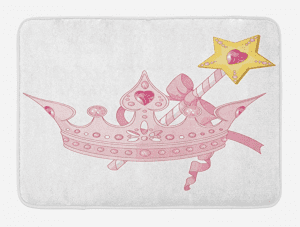 5. Pom Poms
I know I know, I've already mentioned props as one of the 5 tools every Preschool Dance Teacher needs, but…..Pom Poms are so great, I think they deserve their own mention.  They have gotten me out of a fix SO MANY TIMES and they are so much fun.  Ending a Preschool Dance class with a Pom Pom party leaves everyone feeling happy and energized.  I love these ones and I like to have mainly the same color to avoid endless requests for certain colors.  If you aren't Shaking your Sillies out or having a Party at the Zoo while jumping around waving your Pom Pom you can explore levels and speeds and also use them as a pony tail for Pony gallops.