Valentines Preschool Dance activities and class plan
There is nothing like a holiday to spice up your Preschool  Dance classes!  However running around locating music, thinking up new exercises, etc can be so time-consuming, so please enjoy this free Valentines Preschool Dance mini-class plan.  Like all our mini-class plans it comes complete with
Valentines playlist, containing a wide selection of Valentine's themed Preschool dance music
5 choreographed steps and activities
Prop suggestions
Valentines themed Preschool Dance circuit
The exercises focus on developing motor skills, introducing ballet technique, exploring levels, speed and movement.  The Valentines Preschool dance activities and class plan are based on the Preschool Ballet Blueprint. The Ballet Blueprint system is currently used worldwide to deliver thousands of successful Preschool Dance lessons every week.  This Preschool Ballet curriculum tells you exactly what to teach, when, and most importantly how.
There is an extensive teacher manual with tips on class control and on dealing with disruptive students so you can structure a class that is engaging, fun, and pedagogically sound.  Once you understand the recipe for a successful Preschool dance class, you can transition from being a glorified bab sitter to actually delivering classes that help prepare your young students for their formal dance training.  Your Preschool Dance program will become part of the whole dance training process and the results continue to show as your students progress through your school. Do the work early so that you can benefit later. You can learn more about the Blueprint here.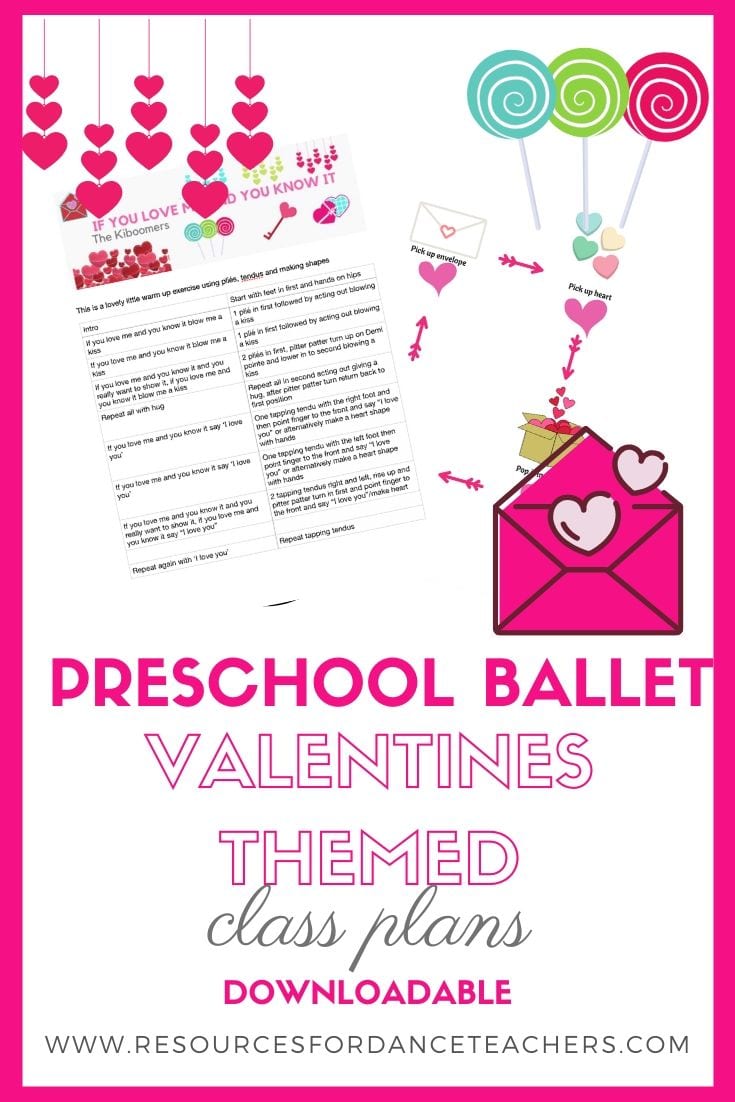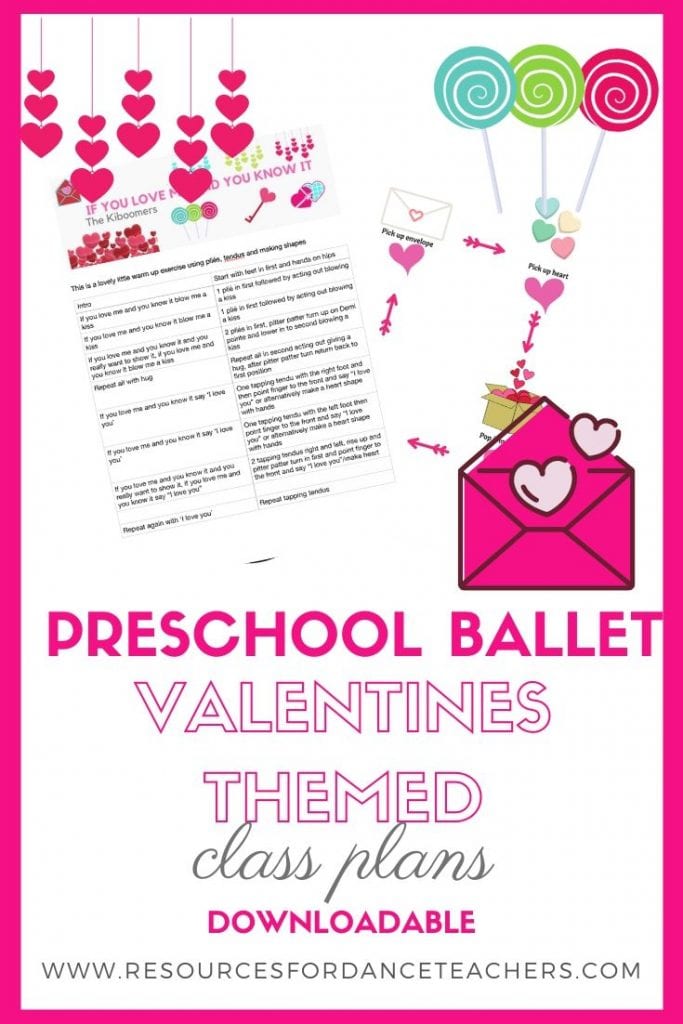 You can download your Valentines Preschool Dance activities and class plan by entering your email below.
You can find more Preschool Mini Class Plans here
And learn more about the Preschool Ballet Blueprint system here.