Saint Patrick's day is such a fun time to celebrate with your Preschoolers.  Why not have a special dress-up day or use some St Patty's themed songs like this great playlist from The Kiboomers.
For the pot of gold at the end of the rainbow, please enjoy these free St Patrick's day Preschool dance coloring pages.  There is one for boys and one for girls.  Hand them out in your classes, email them home or pop them in the lobby, and have a good ole coloring competition!!
Just enter your email below to download.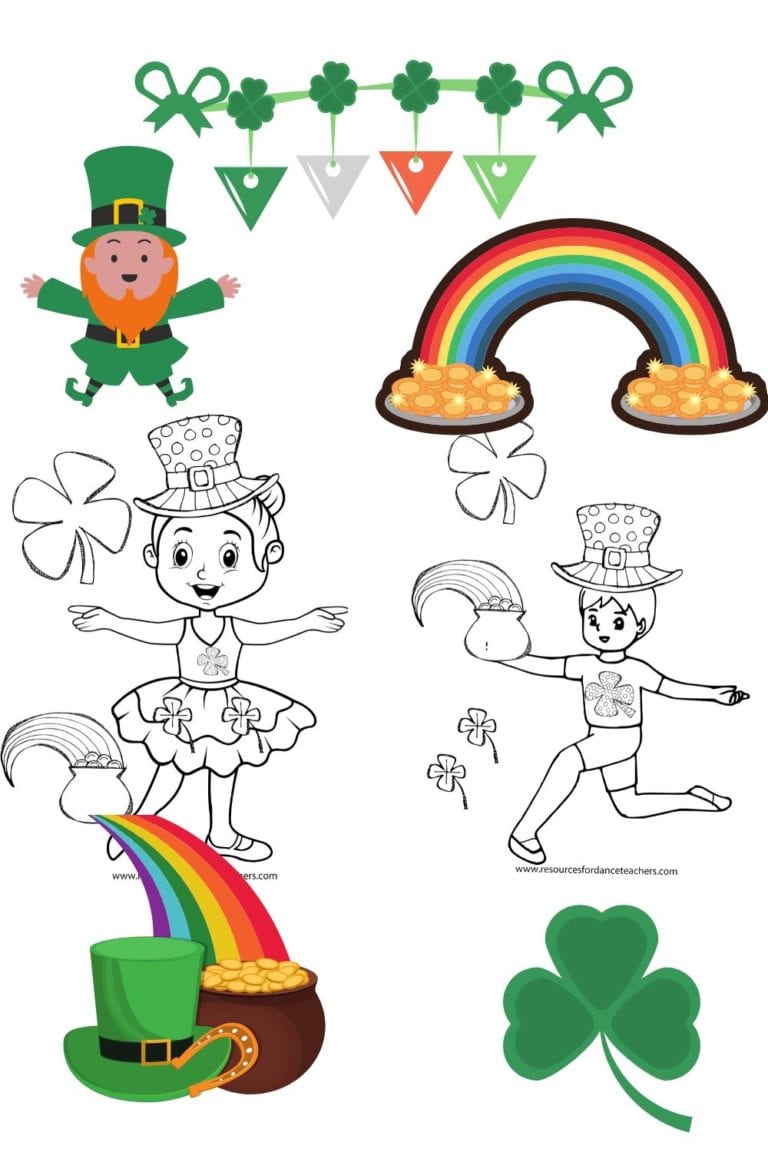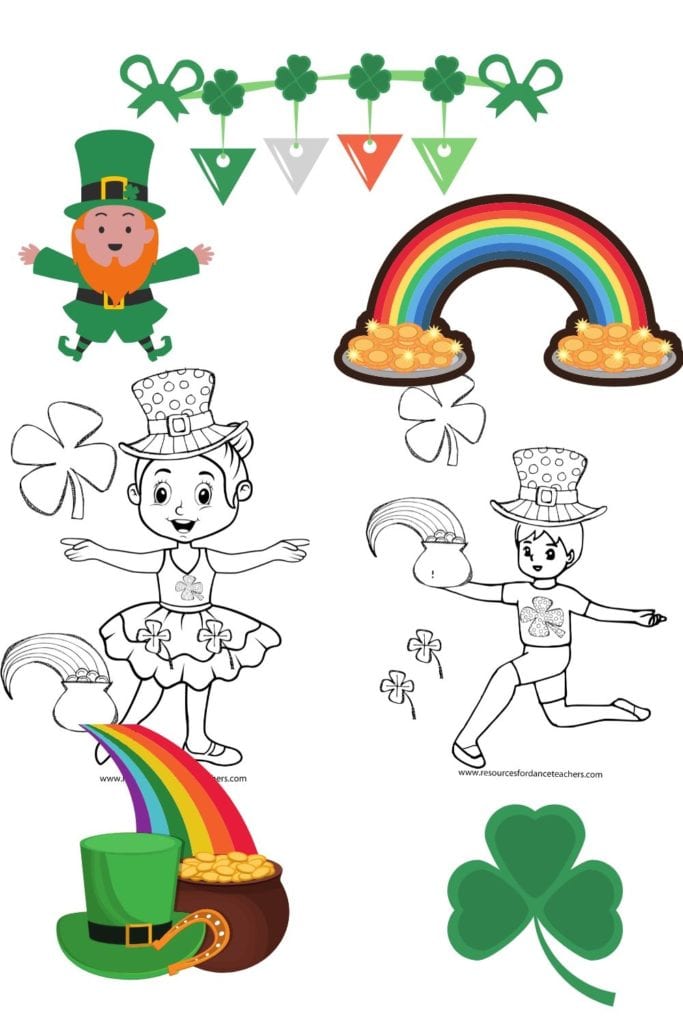 These coloring pages are based on the best-selling Preschool Ballet Blueprint, currently being used worldwide to deliver thousands of successful and popular Preschool Dance classes.  Discover the downloadable curriculum that actually prepares students for formal dance training.  Students trained as Preschoolers with the Blueprint are currently excelling in their dance training and are ahead of the curve in competitions, exams, and overall achievement.  The Blueprint is pedagogically sound and has been tweaked and revised and further developed so you don't have to do the work.  Download today and see the difference tomorrow.