Dance Studio shutdown resources
For many of us it has happened, rather sooner than we thought -dance schools have had to close their doors due to Covid-19.  Aside from offering online classes, what else can you do to stay connected to your students and keep them engaged with dance during this dance studio shutdown.  Resources for Dance teachers is committed to helping to provide dance teachers with resources that enhance and promote best practice dance teaching, however that may look in these challenging times. In this spirit, please enjoy this range of FREE dance teacher resources that you can use to stay in touch with your students during dance studio shutdowns and help keep them focussed, hopeful, and entertained.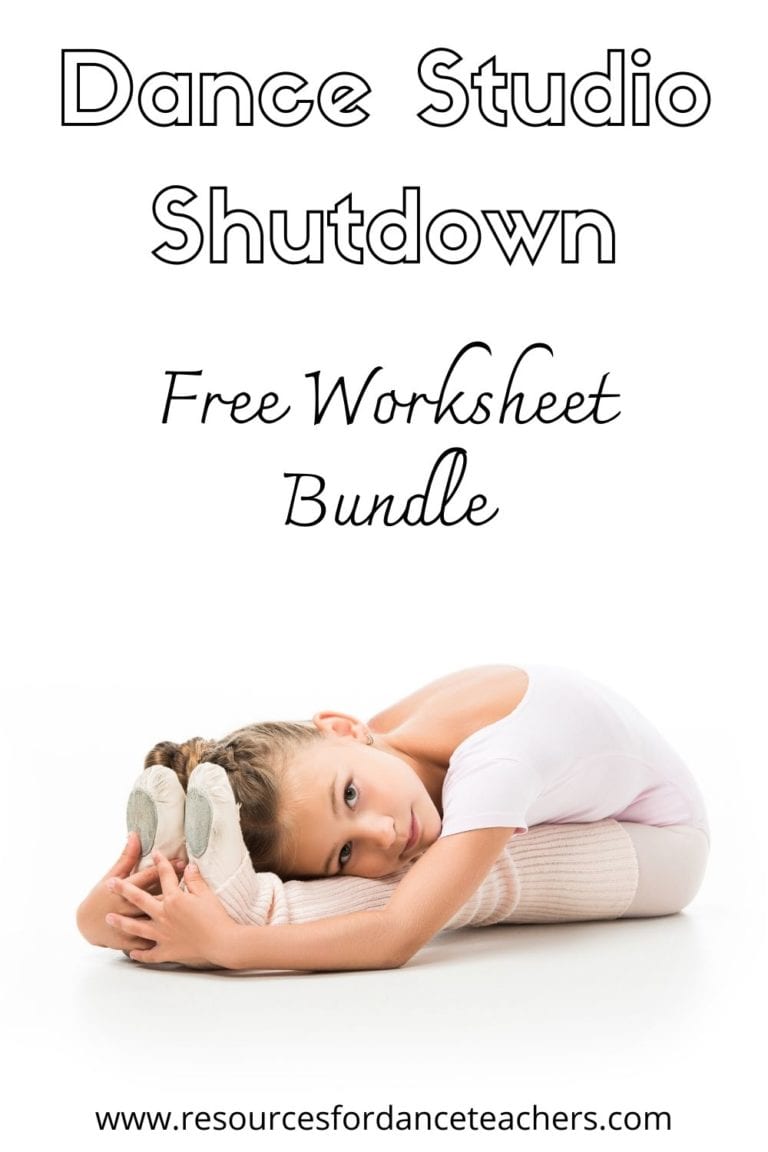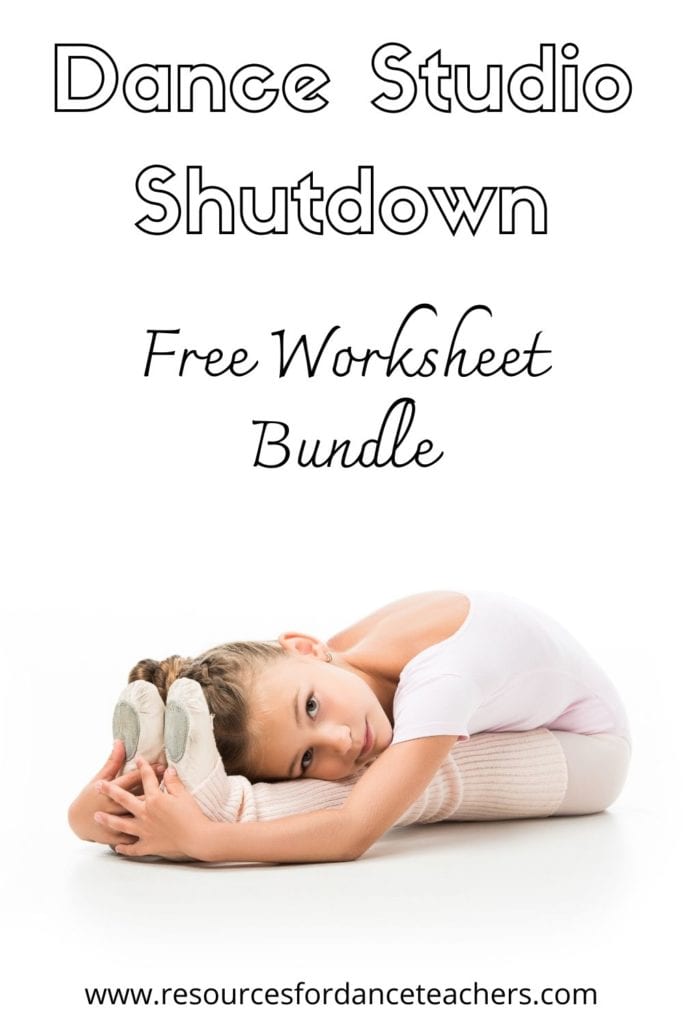 Included in the free Dance Studio Shutdown resource kit is
 The Power of Yet from the Growth Mindset Resource kits, helping dancers understand that just because they are struggling with a certain skill now it is only a matter of time and effort before they achieve it.  Adding YET to the end of can't sentences has an amazing impact.
SMART goals, an introduction – from the Goal setting for Dancers resource pack, this worksheet helps scaffold the process of setting SMART goals and breaks down the latest research into goal setting for young dance students
My Goal Setting worksheet – also from the Goal setting for Dancers resource pack, this worksheet is perfect for younger dancers to start exploring the goal-setting process
Failure versus Wisdom – this worksheet is from the Success Mindset for Dancers resource pack and looks at the concept of failure versus wisdom.  It helps introduce the concept that failure is just another stepping stone to success, something we can learn from.  After a failure we can choose to focus on the failure or the wisdom, that is the lesson we have learned, a powerful concept framed just for dancers
The every popular Ballet Theory Quiz, test your budding ballerinas with this cute quiz – based on the Mega Ballet Theory activity pack
Color and Trace – delightful for younger ballet students and part of the Ballet Activity pack
Stretch Tracker – what better way to utilize time off than to start working on flexibility – this cute stretch tracker will keep your dancers on track.
2 cute Preschool coloring pages from the Preschool Printable pack to help you reach out to your tiny dancers while the studio is closed
Dance competition reflection – why not use the time to reflect on a previous dance completion and learn valuable skills for the next one.  This is part of the Success Mindset for Competitive Dancers Resource Kit – one of our bestselling kits.  This kit offers a complete mindset reset and has a tremendous impact on young dancers, giving them the skills to turn up week in, week out and not only deal with but thrive on the rough and tumble of the competitive dance circuit.  Change the mindset, change EVERYTHING!
To download your free Dance Studio Shutdown kit, just enter your email below.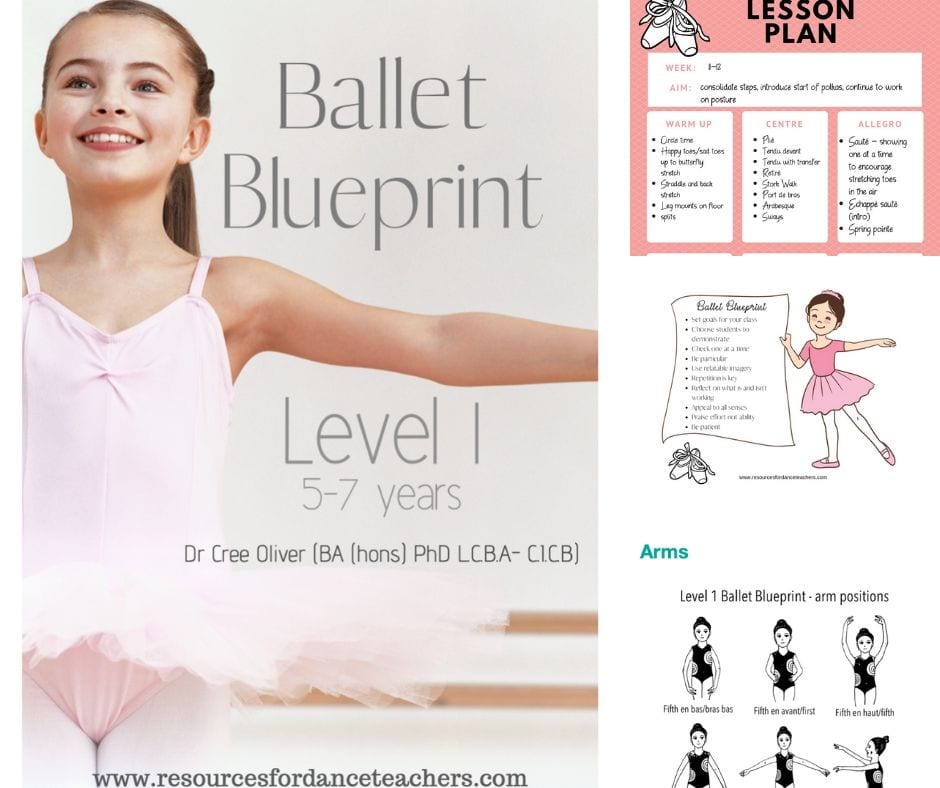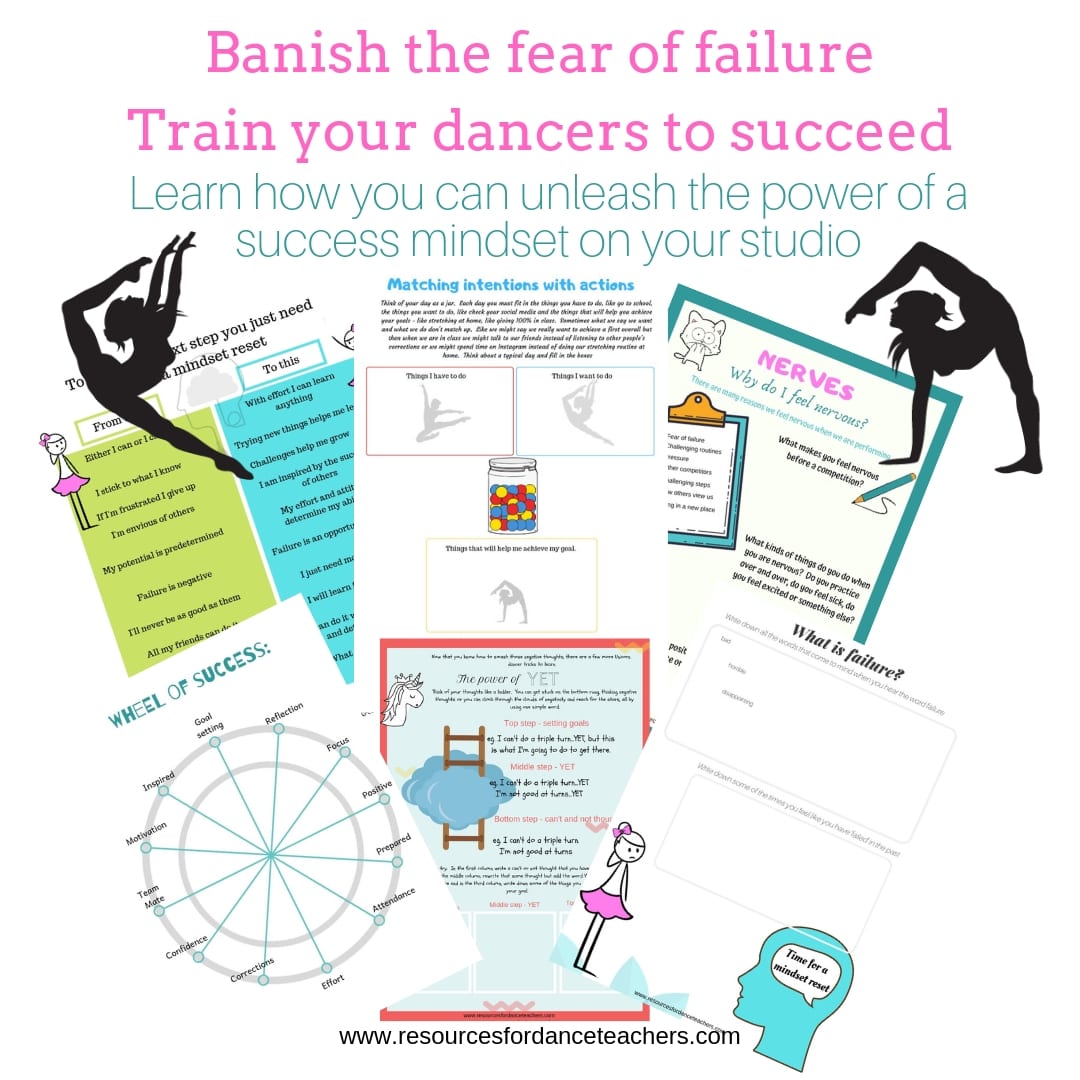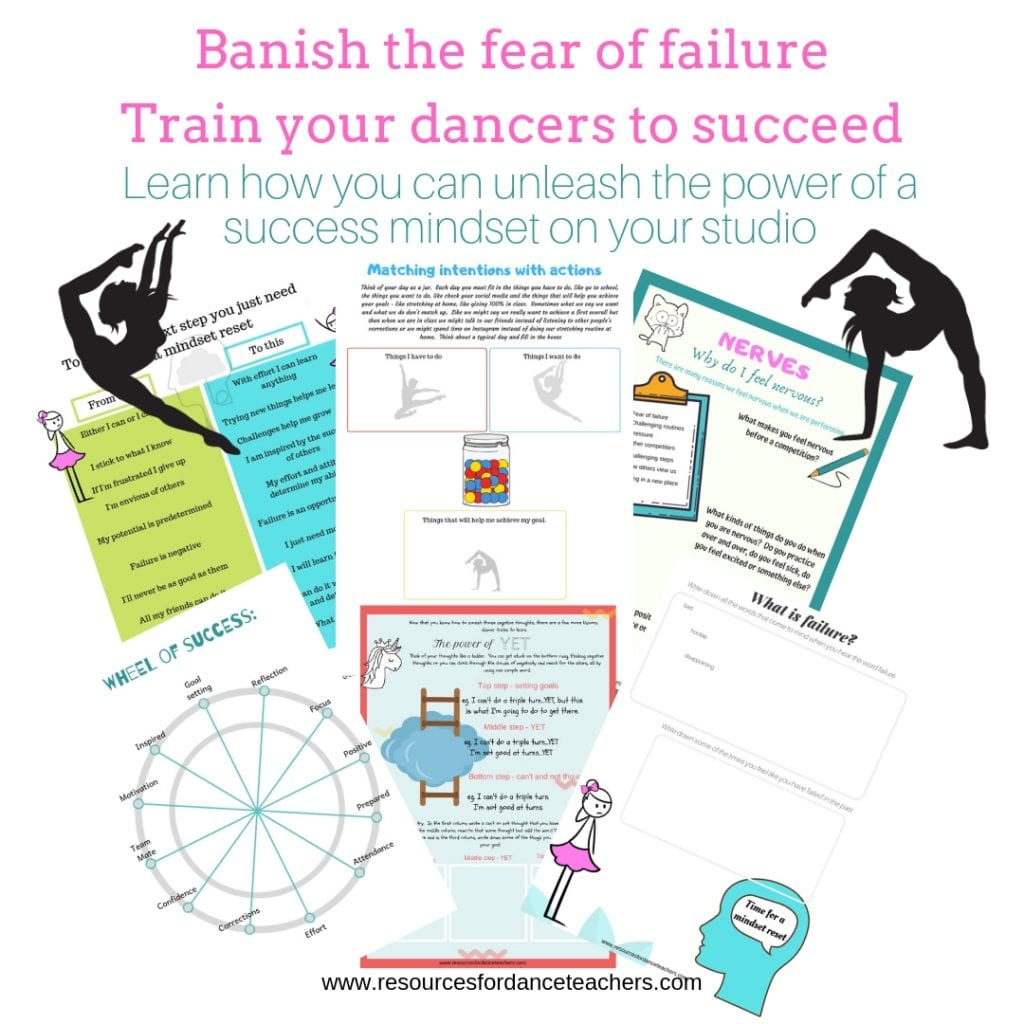 You may also be interested in some of these articles.
Growth Mindset for Dancers – turning can't into can
What to teach 3-year-olds in dance class
5 tools every Preschool Dance Teacher needs