Dance Teacher list for competitions and recital
50 things you shouldn't leave home without
We all know the familiar refrain, 'Miss Kate, do you have……..' Never fear, the ultimate dance teacher list is here.  To take one less stress out of your day be completely prepared with your very own emergency dance teacher competition packing list. Everything from eyelash glue to duct tape, screwdrivers to phone chargers and everything in between.  You'll never be stuck for an emergency supply again, and anything that's not on the list can be improvised with the number of tools you have on hand. Below is the ultimate dance teacher emergency kit.
To download this handy dandy checklist just enter your email below.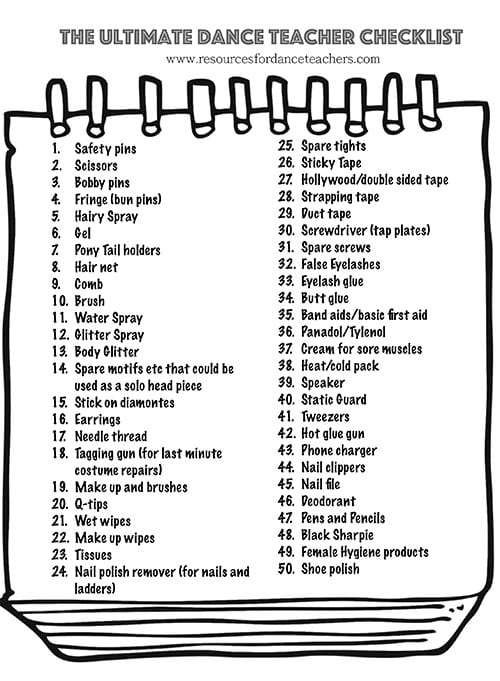 For more great dance teacher resources including the latest research on growth mindset and goal setting for dancers check out the Resources for Dance Teachers store.