Looking for a cute little Back to Dance coloring page? This is perfect to give out on the first day of Back to Dance to create a special connection with new dance students. This beautifully designed Back to Dance coloring page is perfect for Preschool and young school aged dancers. Looking for a boy version? No problem, a full range of Ballet coloring pages for boys and girls is available in store. These custom designed coloring pages are perfect for reinforcing the terminology, steps and movements covered in class. There is also a range of seasonal ballet colouring pages. These are perfect to use with these free mini seasonal Preschool Ballet class plans. And if you are looking for more Preschool Ballet class plans check out the Preschool Ballet Blueprint, currently being used worldwide to deliver well organised, pedagogically sound, fun and popular Preschool Ballet classes – the Blueprint includes Playlist, organised class phases, which props to use and when, fully choreographed steps and tips and tricks for promoting good classroom behaviour.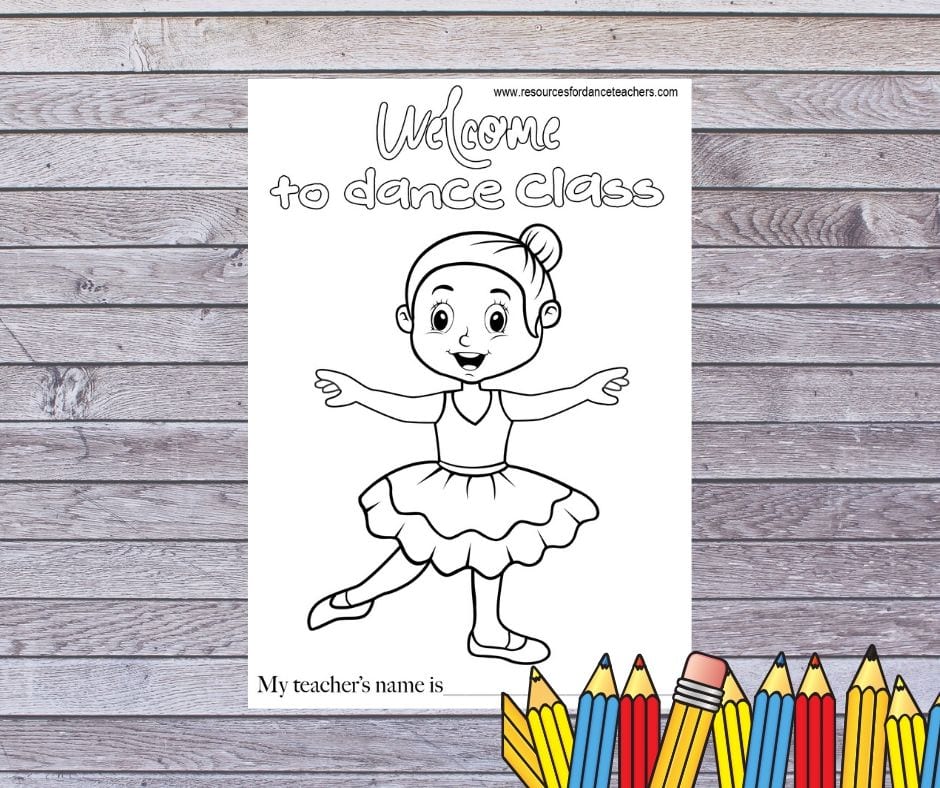 You can download your free Back to Dance coloring Sheet by entering your email below.
While you are here you might want to check out some of our other Resources for teaching Preschool dance. We have a range of class plans, the Preschool Ballet Blueprints for mommy and me classes and 3-5 years plus a huge selection of beautiful colouring pages, especially designed to enchant your tiny dancers. These resources aim to help you to deliver a comprehensive Preschool program that is popular and fun whilst being pedagogically sound. The Preschool ballet Blueprint prepares dancers for formal ballet training once they reach school age. Students trained with the Blueprint start ahead of the curve enabling you to get to work training exceptional dancers of the future.