Dance camp resources – ballet activity packs for workshops and ballet parties
Dance camps, workshops  and ballet parties are so great for studios on so many levels.  It helps maintain the connection to the studio during summer or term breaks, it can help attract new customers and brings in some valuable off season revenue.  Lots of kids for lots of time means you need lots of activities for them to do if you want your dance camp or ballet party to be a success.  Resources for Dance Teachers has you covered with two dance camp activity packs. These packs contain sets of printables that you can print out and use over and over again.  Some are designed as ballet craft and colouring activities while others are great for keeping little hands busy during lunch breaks.  If you are hosting a ballet party these are just fantastic – you can use some of them during the party and add others to gift bags.  The activities are designed to be utilised in a number of ways and each pack comes with instructions.  The first is a ballet activity pack with colouring pages, design a tutu, make-up design, counting games, ballet positions of the feet and more. Grab your ballet activity pack here.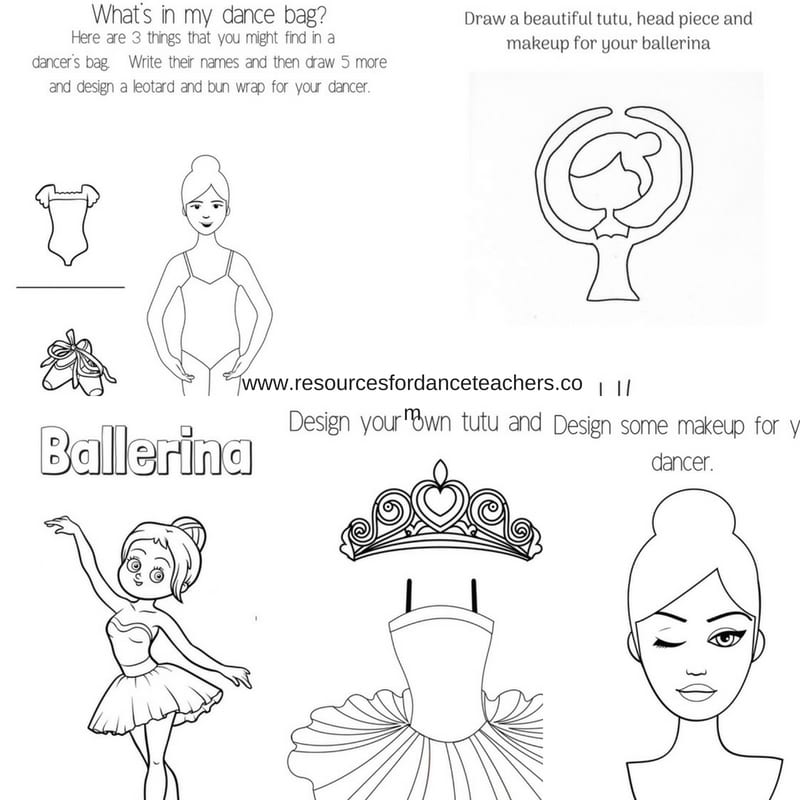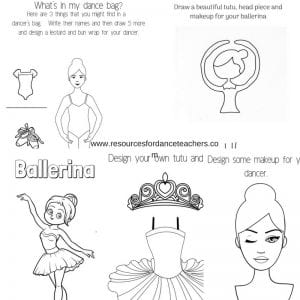 The second pack is for all those hair bow lovers out there. Bow camps have been so popular this year and this looks set to continue.  A bow camp activity pack designed especially for bow fans – design you own bow, hair bow colouring sheets, inspirational sayings. You can grab your bow camp activity pack here.