Music for ballet class
Wheh I first started learning ballet my teacher used a reel to reel to provide our music for ballet class.  Sometimes it would break down and she would use a pencil to wind it round as we danced. I loved it when she would rewind and we would hear all the music garbled backwards. How times have changed! As a young ballet teacher I remember sitting with my finger poised on the pause button trying to get the 'perfect' cut and standing in the record store trying to find new music.  I used to feel so snazzy with my special casssette tape carry boxes. CD's seemed to come and go fairly quickly and now the music options available to us are truly amazing. Here are a few of my favourite music for ballet class resources.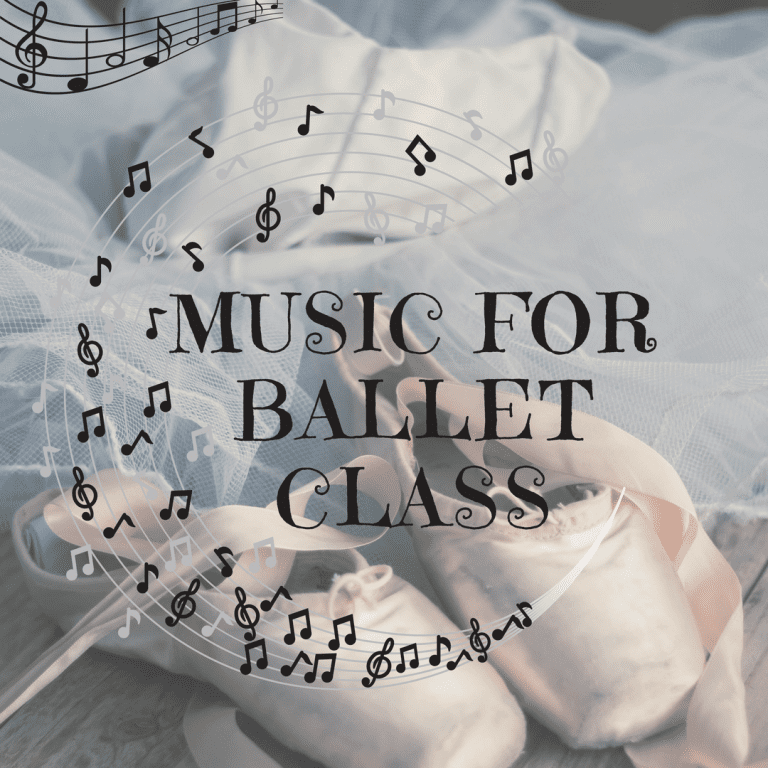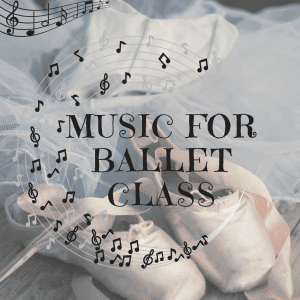 The Ballet Class app  – available in the ITunes Store, this app is revolutionary  It comes with one free album and then you can purchase additional classes Music from ballets like La Bayadere, Gisselle and Don Q are available so you can educate your students about the great ballets while you teach  however, the BEST feature of this app is what you can do with the music.  The app gives you the ability to set some time before the music starts, perfect of you can't remotely control your music as it gives you time to return to the front of your class before the piece starts  You can also set the number of bars you like which is perfect for corner work and you can control the speed!! I absolutely love it!!!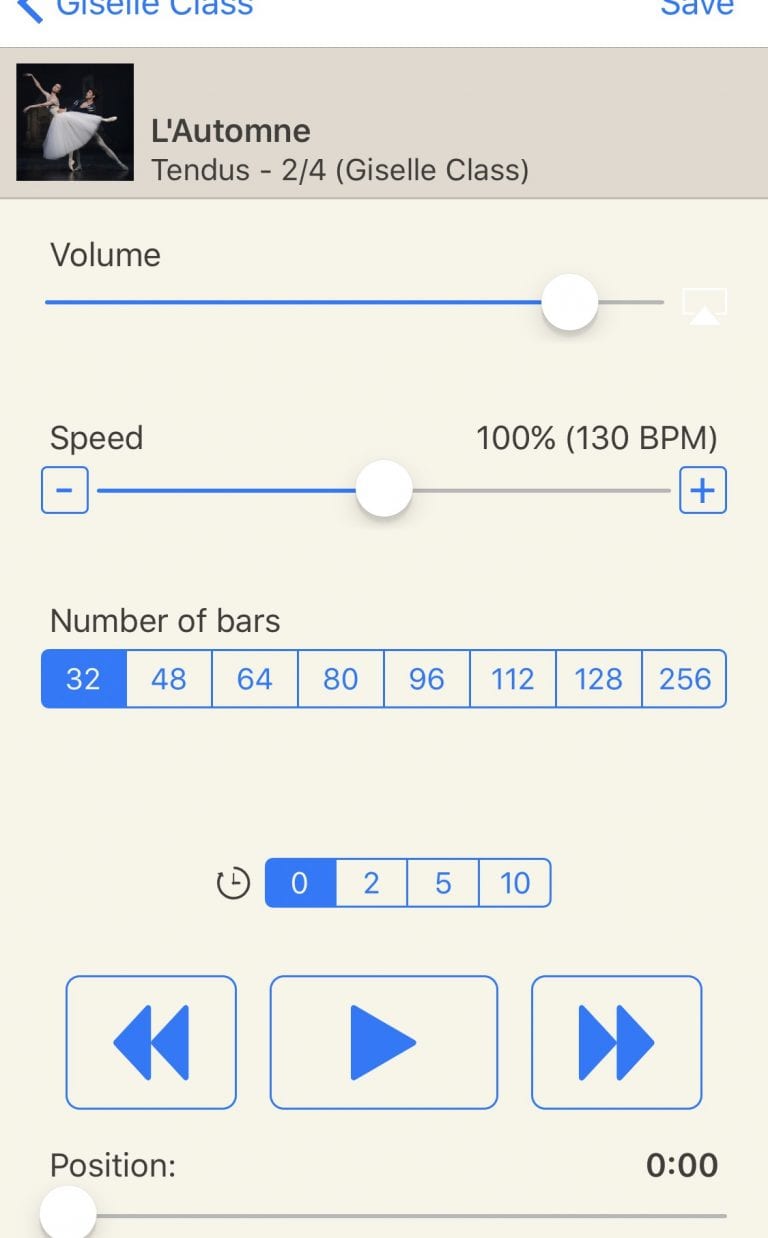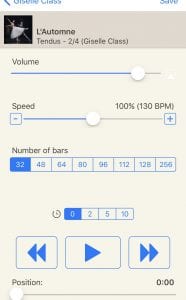 Spotify – where would we be without Spotify!! If you are after a smorgasbord of music for ballet class choice, look no further.  It's wonderful. There is so much great ballet music to be found.
Here are some of my favourites
Debbi Parks and Norman Higgins have some beautiful music from ballets like this one from Sleeping Beauty
Rob Thaller has done really wonderful music. His music for pointe class is on high rotation in my classes
If you are after a great go to playlist jam packed with great music I recommend this one
If pop songs for ballet are your thing, this playlist has plenty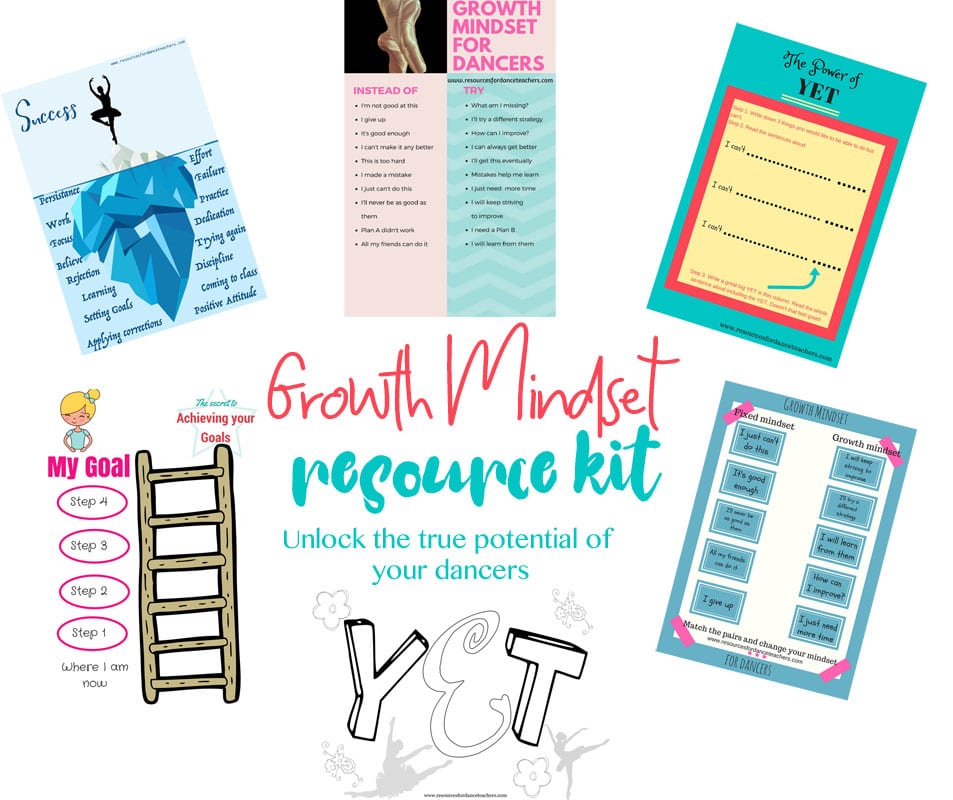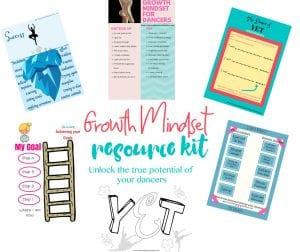 Barre notes – Barre notes is a wonderful app that works in conjunction with iTunes.  You can see your whole iTunes library within barre notes and speed up or slow down any track.  This is perfect when you are first teaching choreography or when a piece of music you had in mind for an enchaînment isn't quite right- it's almost the next best thing to having a pianist!
The Apple Watch – could the Apple Watch be the best thing to have happened to dance teachers? I think maybe yes! Want to stop your music as you stroll around the studio? You can with your Apple Watch.  Need to turn it up or down without scurrying back to the stereo,  no problem.  Need to change the song – not a worry!! How did we live without it!!!
You might also be interested in these articles on