Ballet Blueprint – a complete ballet solution.
Digital Ballet curriculum download pdf – click and go
Delivering a quality ballet program for your beginner students aged 5-7 can be a challenge. It is sometimes hard to keep students engaged, to know what to teach them and when to teach it. The Ballet Blueprint is a complete Ballet curriculum for beginners. It is a curriculum, teacher handbook and lesson plan all rolled into one.  It will help you to foster a love of ballet and enchant the children whilst also delivering a pedagogically sound program that fosters sound ballet technique.  It gives you the tools, confidence, and knowledge you need to confidently teach ballet. If you have several different ballet instructors at your studio the Ballet Blueprint is the optimal solution. Once your purchase you can download your PDF and distribute it to your instructors.  A few clicks later and you have created a cohesive teaching team.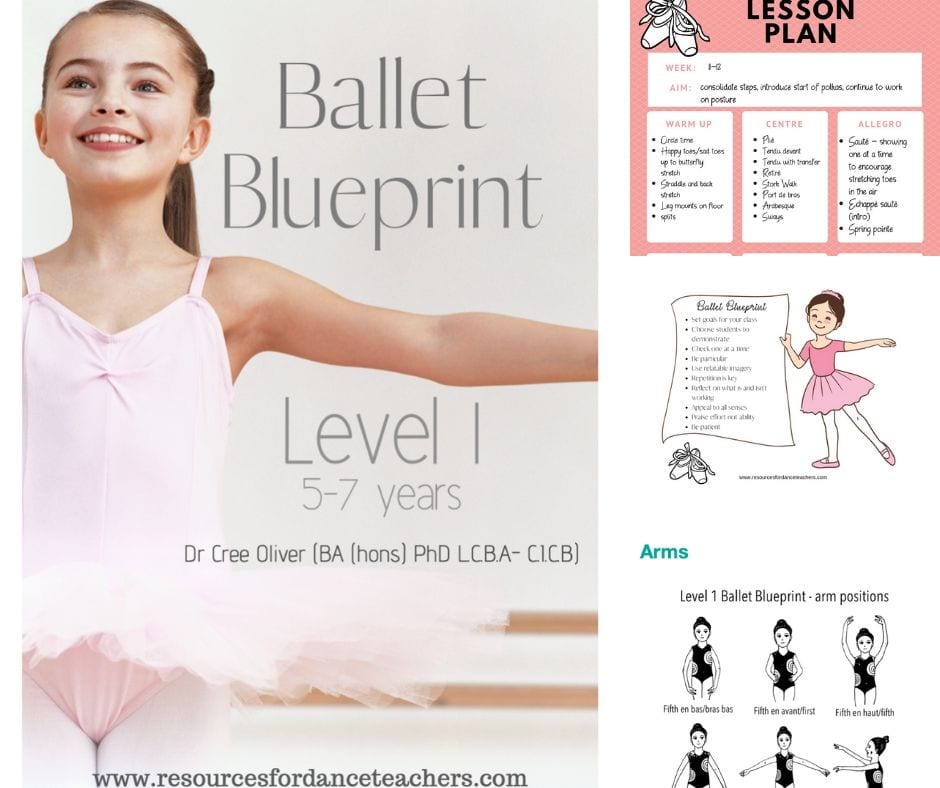 The Ballet Blueprint series will help you deliver a quality ballet program for your beginning ballet dancers. Following on from the highly successful Preschool Ballet Blueprint, the Level 1 ballet curriculum for beginners is aimed at school-aged students in their first years of formal ballet instruction. It is a complete curriculum and includes a fully choreographed syllabus and dances. There is also a technique checklist and a list of common faults along with instructions for how to fix them. It is a ballet curriculum and teacher handbook all rolled into one and gives you the tools to confidently deliver quality ballet instruction.
The Ballet Blueprint – what is included?
The Ballet Blueprint is a downloadable ballet curriculum for beginners so you are just a few clicks away from a recipe for a successful ballet program.  In addition to the technique checklist and common faults and how to fix them, the Blueprint also comes with a Checklist that you can use for your own records AND give out to parents. This helps give parents a connection to what their children are learning. Engaged and happy parents spread the word!
What about music and dances?
The Ballet Blueprint comes with its own Spotify playlist which includes music for the entire syllabus plus extra tracks to use for improvisation, brain breaks, games, etc. The Ballet Blueprint includes 4 dances that can be used over the year. The dances are designed to be used from the very first week to help give students a sense of achievement and gradually build from follow-along style dances to more advanced choreography incorporating changes of direction and mime . Aside from the curriculum, the Blueprint also acts as a teaching handbook with information on class control, praise, and growth mindset theory, encouraging good behavior, encouraging the acquisition of strong technique, and more.
The Ballet Blueprint level one is a complete ballet curriculum that includes
Pedagogically sound curriculum for 5-7 years
Pedagogically sound ballet curriculum for 5-7 years
Fully choreographed syllabus
Playlist
Checklist of what to look for in each step
Checklist of common faults
Imagery for each step to promote learning
4 choreographed dances
Report which can be used to give to parents
Teachers' manual
Class plans
Information on class control, promotion of good technique, promoting good behavior, praise, and growth mindset
You can find out more about the difference the Ballet Blueprint can make to your studio here.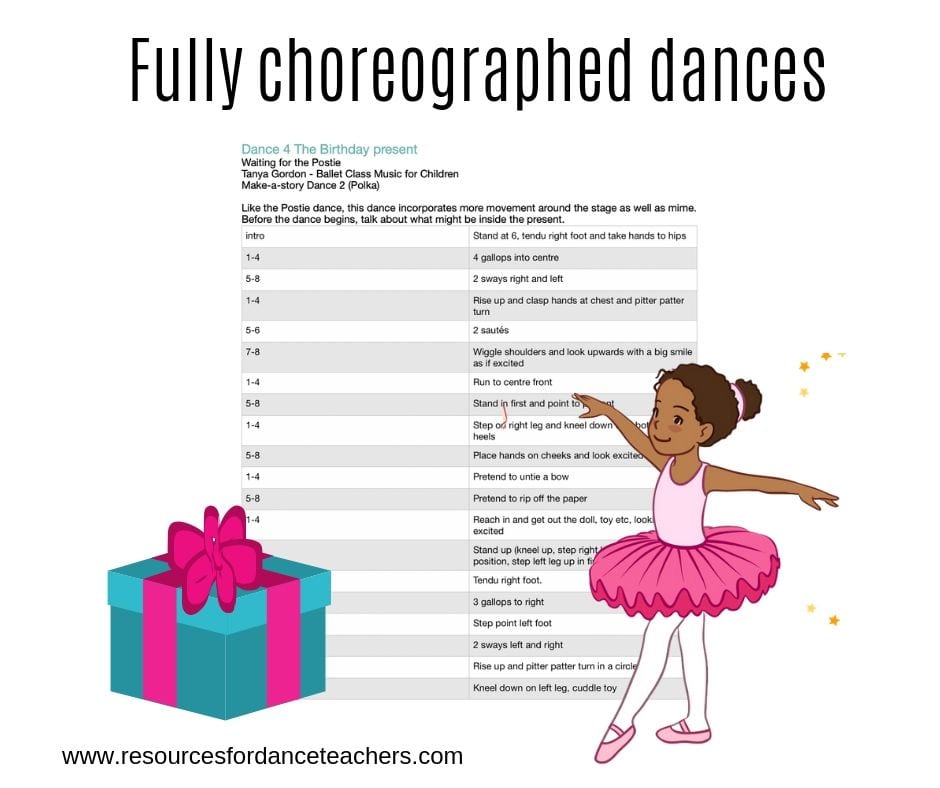 Why teachers love the Ballet Blueprint curriculum
My junior ballet program really was a bit of a mess and my kids kept coming back from competitions with comments like, 'keep working hard in ballet class.' A friend recommended I try the Ballet Blueprint.  It is perfect for our studio, exaclty what we needed! Ballet classes are filling up with kids actually requesting to do more ballet but most importantly, I can see the difference in technique! I wish I'd found it sooner – Kristen Denner, owner, Steps Dance Academy.