Free Ballet Theory Quiz
Would your students enjoy a Free Ballet Theory Quiz? My students used to HATE ballet theory – it was the worst thing EVER, or so they told me.  I have to admit, it stung – I am a bit of a self confessed ballet theory nerd and to have my students dislike it so much and frankly, be so bad at it, well, it troubled me.  That's why I set about creating the Mega Ballet Theory activity kit – it is full of so many fun activities that even the most hardened theory hater can't help but enjoy it.  There are activities for beginners through to advanced including flash cards, theory match exercises, word searches, worksheets, coloring pages, classification exercises and more.  Nowadays my students LOVE their theory and I am proud to be creating another generation of theory nerds. You can find the fun Mega Ballet Theory activity kit here, it comes as a digital download so you can purchase once and print it off as many times as you like.  In the meantime, please enjoy this free Ballet Theory Quiz. This is great way to get started with theory.  The free Ballet Theory Quiz includes Theory match, body positions and directions, a fun exercise where students have to choreograph 16 counts including certain body positions and steps, plus, of course, a ballet quiz.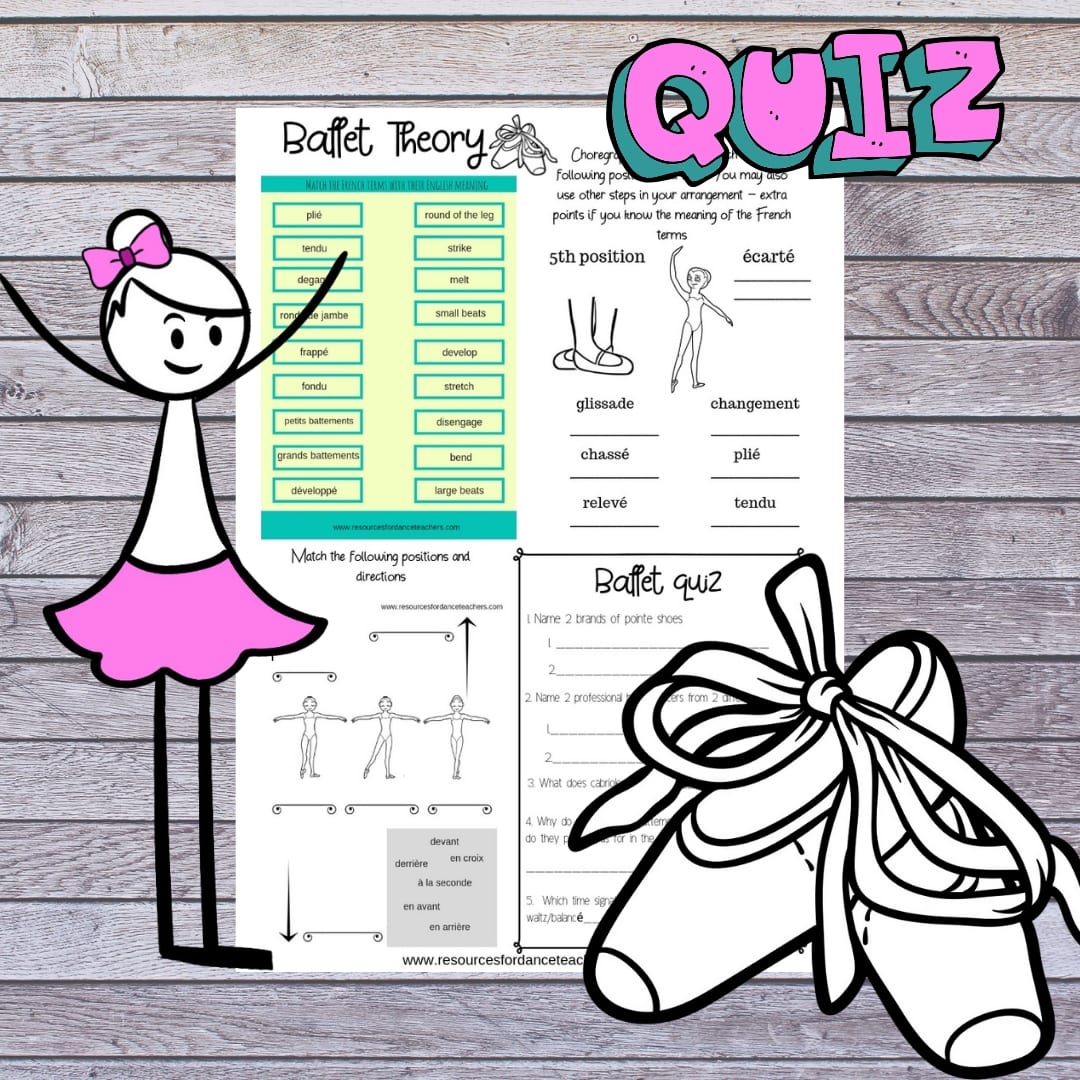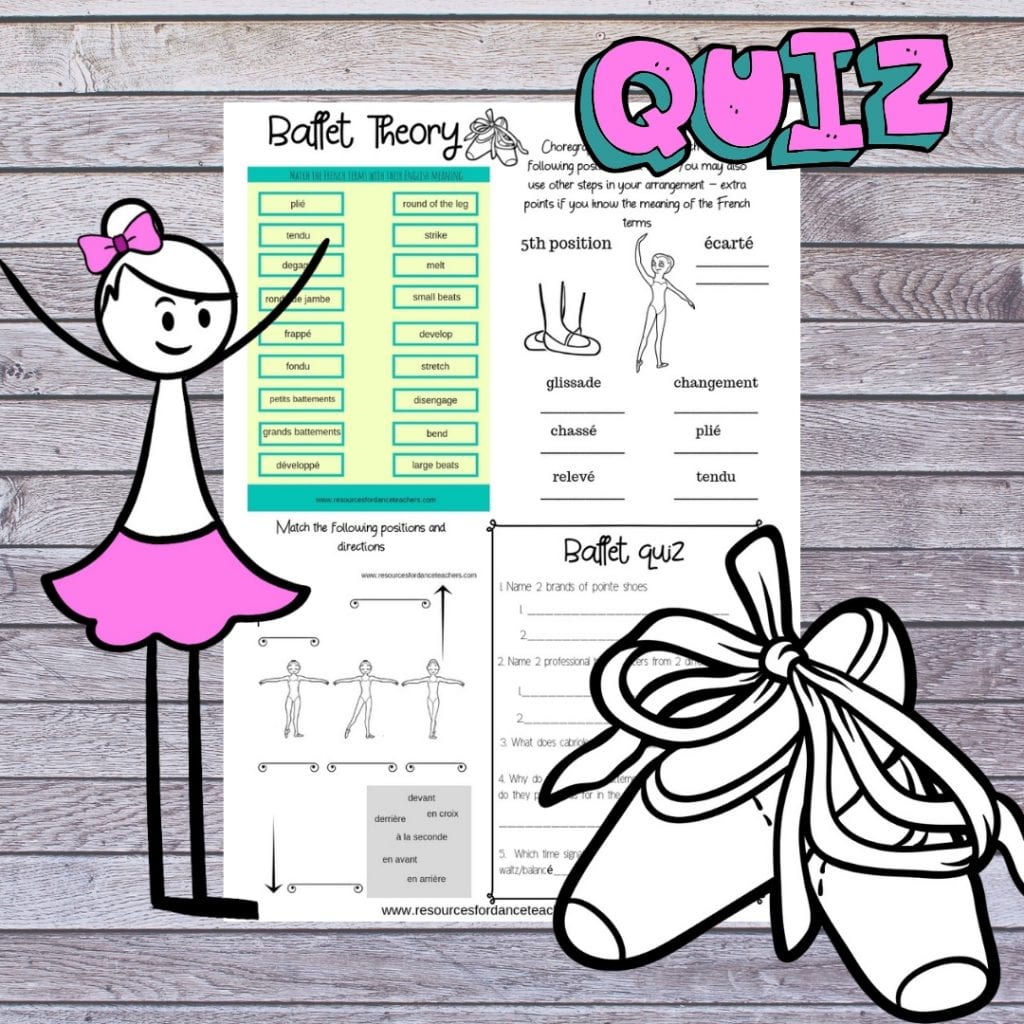 To download your free Ballet Theory Quiz just enter your email below.
Don't forget to check out the Mega Theory Activity pack and the Ballet Body Positions pack for more great Ballet Theory activities.