Do you love to offer themed classes for your Preschoolers to celebrate different times of the year? Looking for some fun Fall themed music and ideas for your Preschool dance class?  This free fall themed preschool ballet class plan comes complete with playlist and fully a choreographed mini preschool ballet class.  The playlist also includes a range of other fall themed music and songs for you to enjoy with your classes.  The mini fall themed preschool ballet class incorporates levels, directions, motor skills and imaginative play and includes exercises for pliés, tendus, sautés, sways, port de bras plus locomotion exercises incorporating marches, gallops, skips and pony trots. and also includes creative movement and imaginative play activities all perfect for Preschoolers. Take your dancers on an imagination filled adventure, jumping in the autumn leaves, crunching apples, painting the leaves in Fall colours and floating around like a leaf. The mini seasonal class plans are based off the Preschool Ballet Blueprint and can be used along side the Blueprint or as stand alone classes.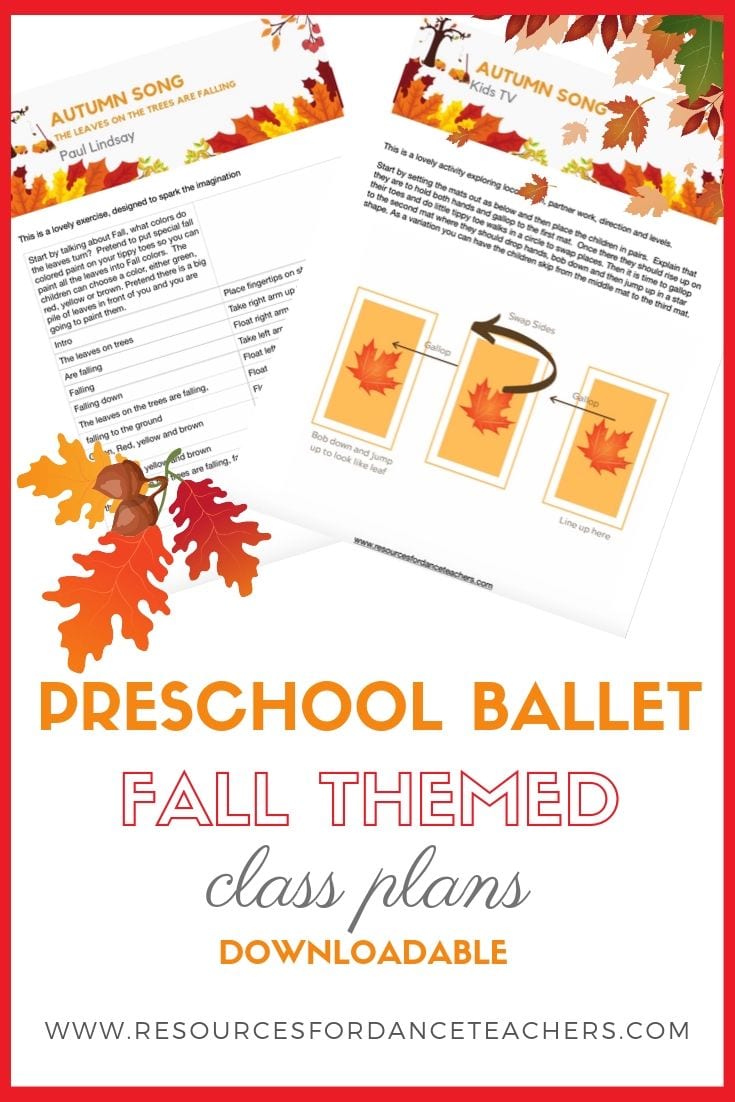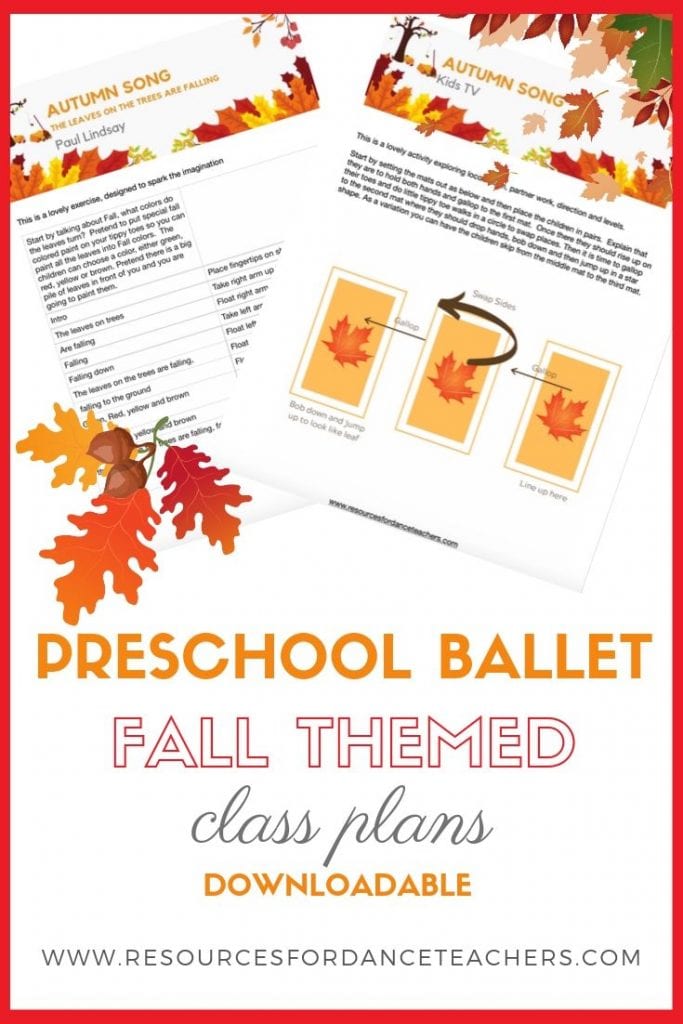 Seasonal coloring sheets to compliment your class are also available here  Grab your free copy of the Preschool Ballet Summer themed class by entering you email below.
You can find the Spring class plan here and the winter class plan here.
The complete Preschool Ballet Blueprint is available instore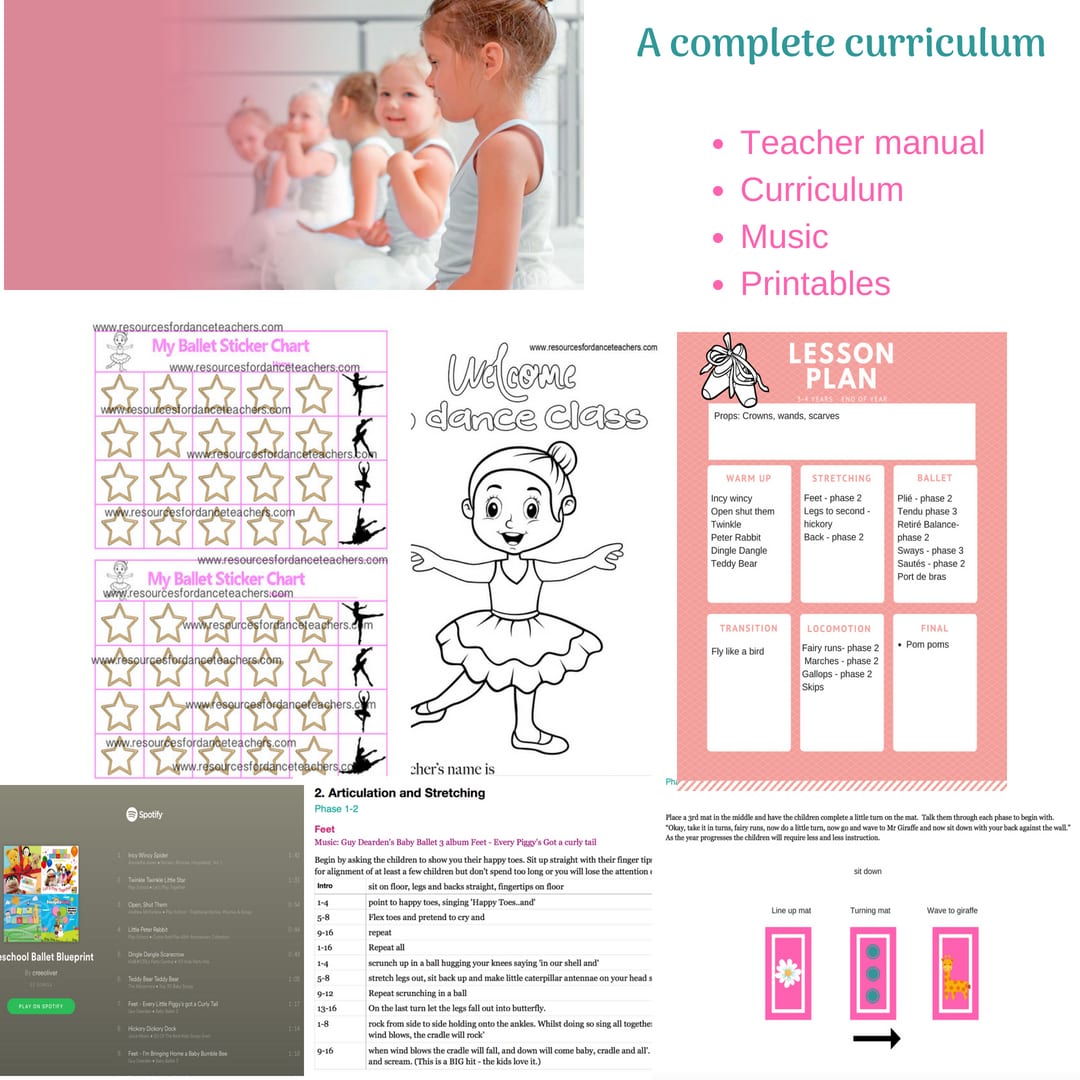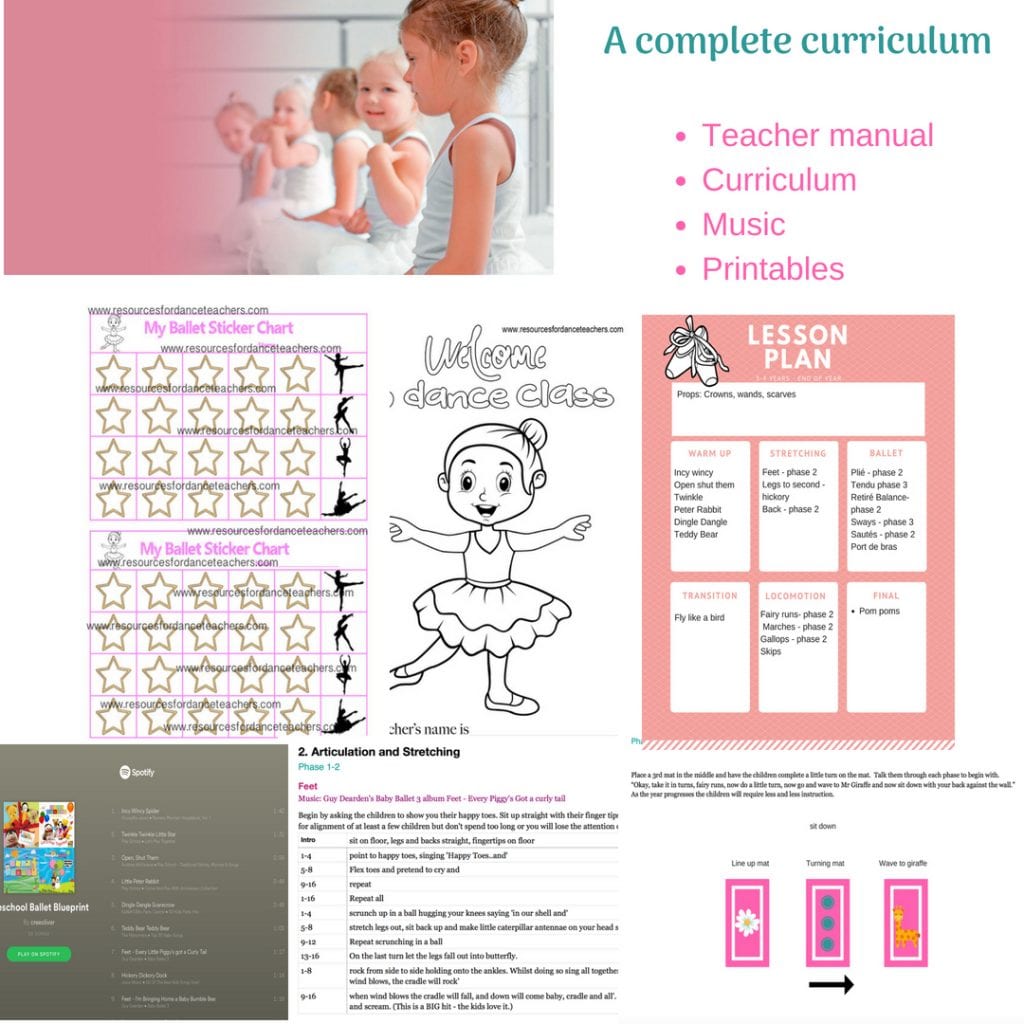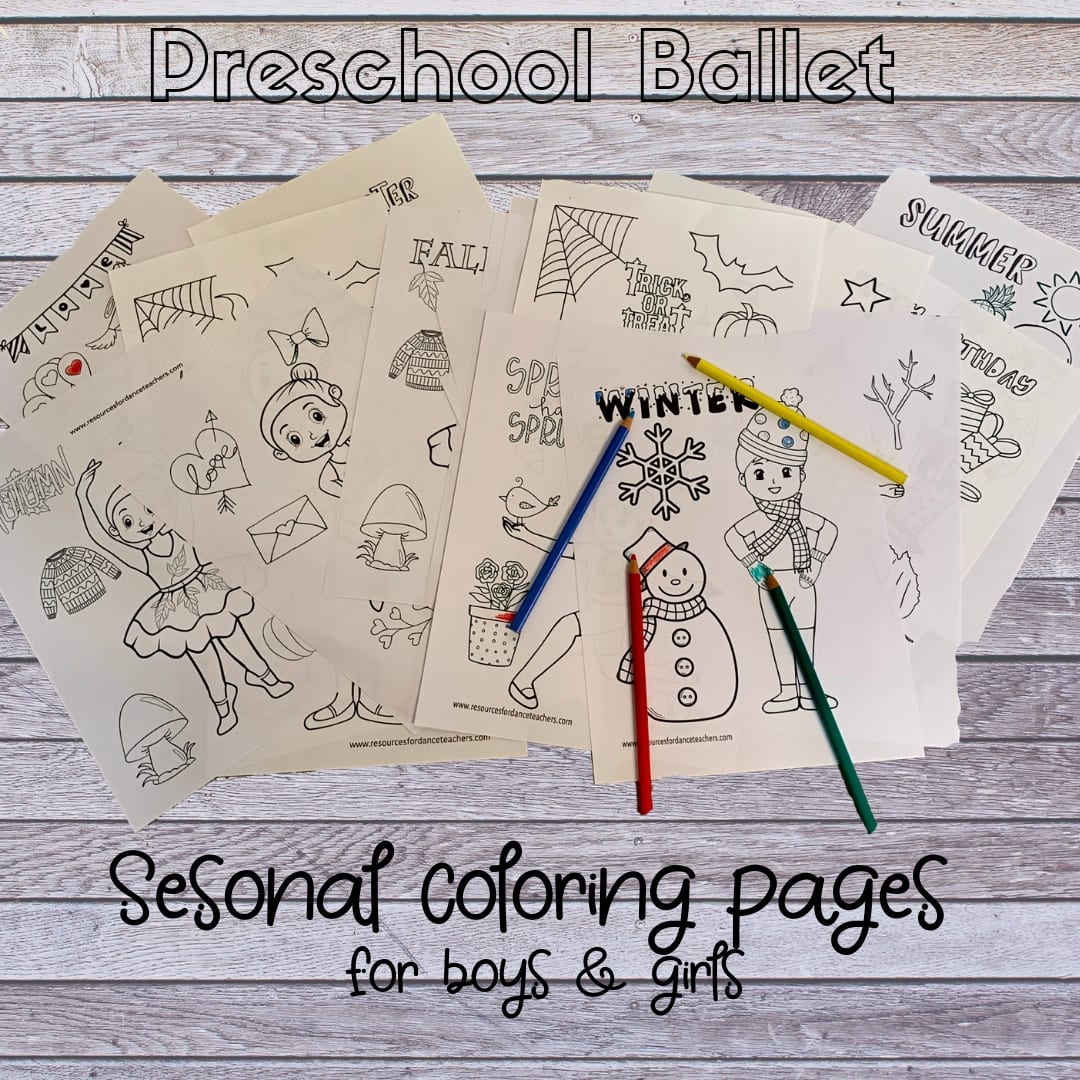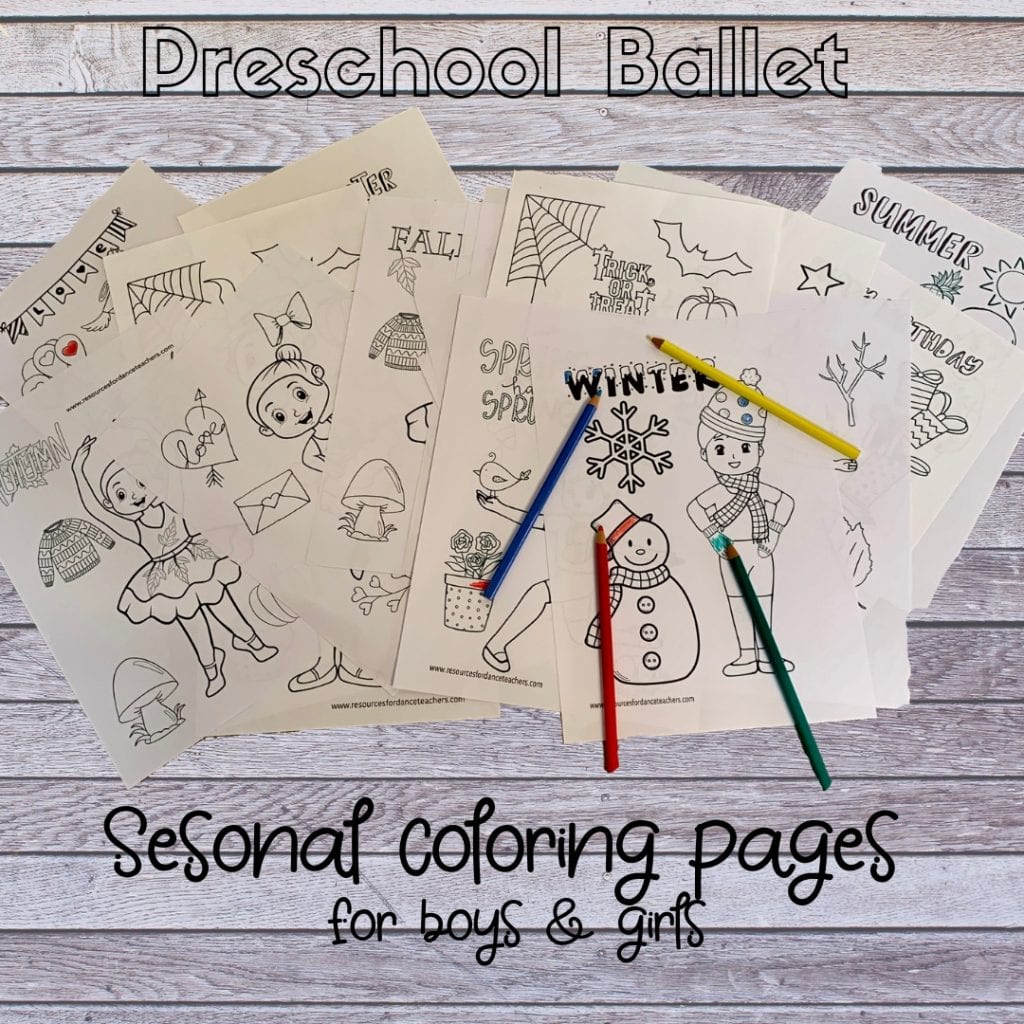 You might be interested in these great resources for teaching Preschool dance
Action songs for preschool dance