Free Preschool Dance class plan – Under the Sea
Please enjoy the latest Resources for Dance Teacher free Mini Preschool Dance class plan.  This downloadable under the sea themed class plan is designed for dancers aged 3-5 and includes a Playlist, choreographed exercises, circuit, colouring page and a range of exercises and activities designed to inspire creativity while developing fine and gross motor skills.  The exercises incorporate levels, sequencing, directions, speeds and work on a range of developmental, age appropriate skills,  Take your dancers on a imagination fuelled under the sea journey where they will dance like crabs, splash in the water swim with fish and frolic with the mermaids.  Everything is done for you so you don't have to worry.  The playlist contains the songs in the mini class plan as well as a range of other under the sea themed songs and is easy to follow, tried and tested.  It is based on the bestselling Preschool Ballet Blueprint – the downloadable ballet curriculum especially for Preschoolers.  This proven curriculum provides you with all the tools to deliver quality Preschool Ballet Instruction that will actually prepare your tiny dancers for their formal dance training.  If you want a class of super star minis you need to get started early and the Blueprint helps you do that.  Students trained with the Blueprint, hit the ground running and commence their formal training 6-12 months ahead of their peers.  And the best part – it is an advantage that stays with them!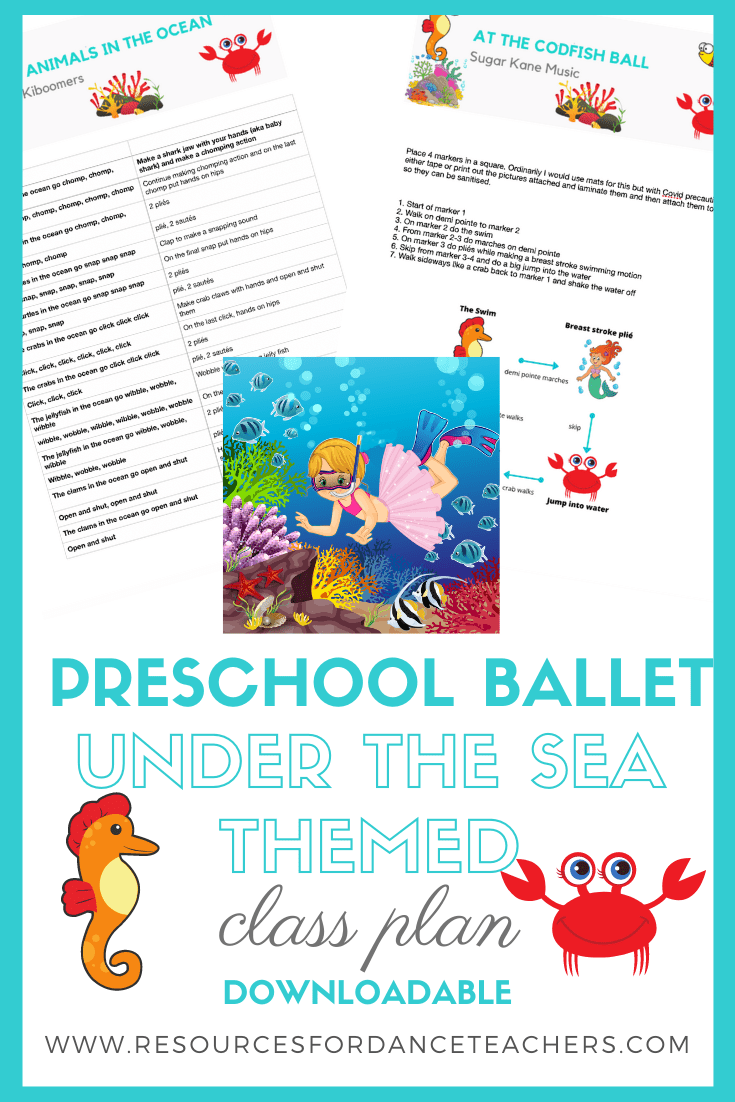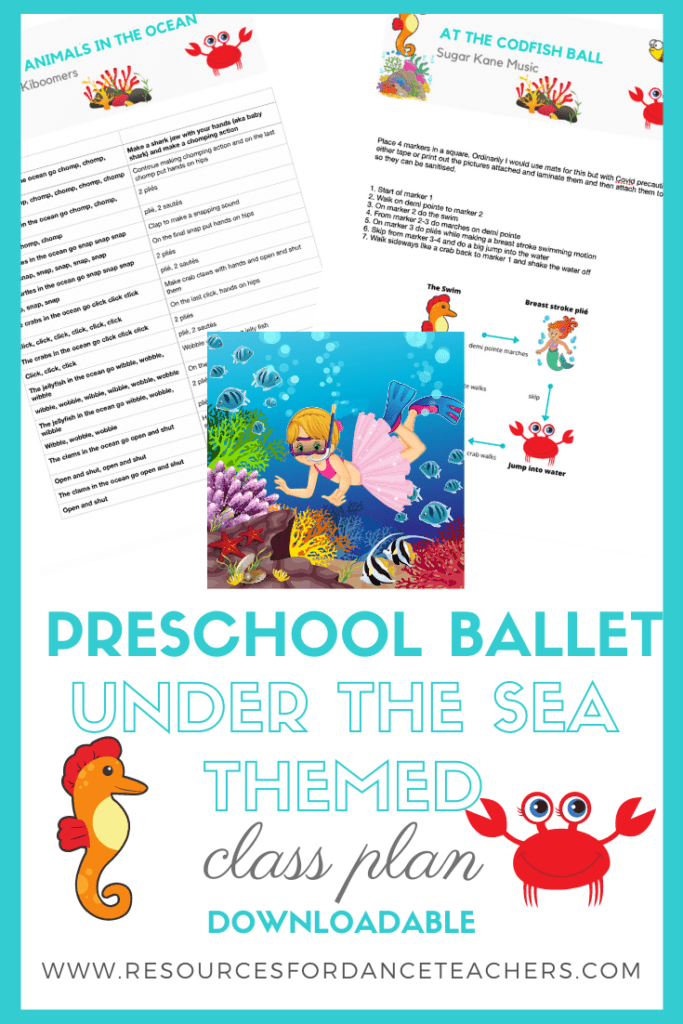 You can download your fee Mini class plan by entering your email below.
If you would like to learn more about the Preschool Ballet Blueprint click here and for more seasonal and themed free class plans, please click here.