Ballet Theory resource pack for junior students
A comprehensive ballet knowledge starts with a solid foundation.  Exposing our ballet students to ballet theory knowledge is an integral part of any ballet education.  The My First Theory pack is perfect for introducing your younger ballet students, aged 6 plus to ballet theory.  The information, exercises, and activities are all pedagogically sound and appropriate for younger students.  The Ballet Theory resource pack contains
Positions of the feet – tracing and counting exercises
Famous Ballets – the Nutcracker, Swan Lake, and Sleeping Beauty.  Each unit study consists of a synopsis, a crossword, a featured ballet step, and an activity such as coloring, spot the difference, mazes, and more.
Ballet terms – a range of coloring pages and tracing exercises covering the meanings of basic ballet terms
Class phases – an introduction to the phases of a ballet class, barre, center practice, adage, pirouette, and allegro.
The junior ballet theory resource pack contains over 30 pages of downloadable ballet theory exercises which have been developed over many years and have consistently proven to be popular and engaging for young students.  The ballet theory exercises are applicable to any ballet method and are designed to complement any syllabus.  As the theory pack is downloadable, once you have purchased you may replicate the material as many times as you like.  You may choose to print the sheets out or share them online.  The resources are also great for using on Zoom. You can find out more about the My first ballet theory pack by clicking here.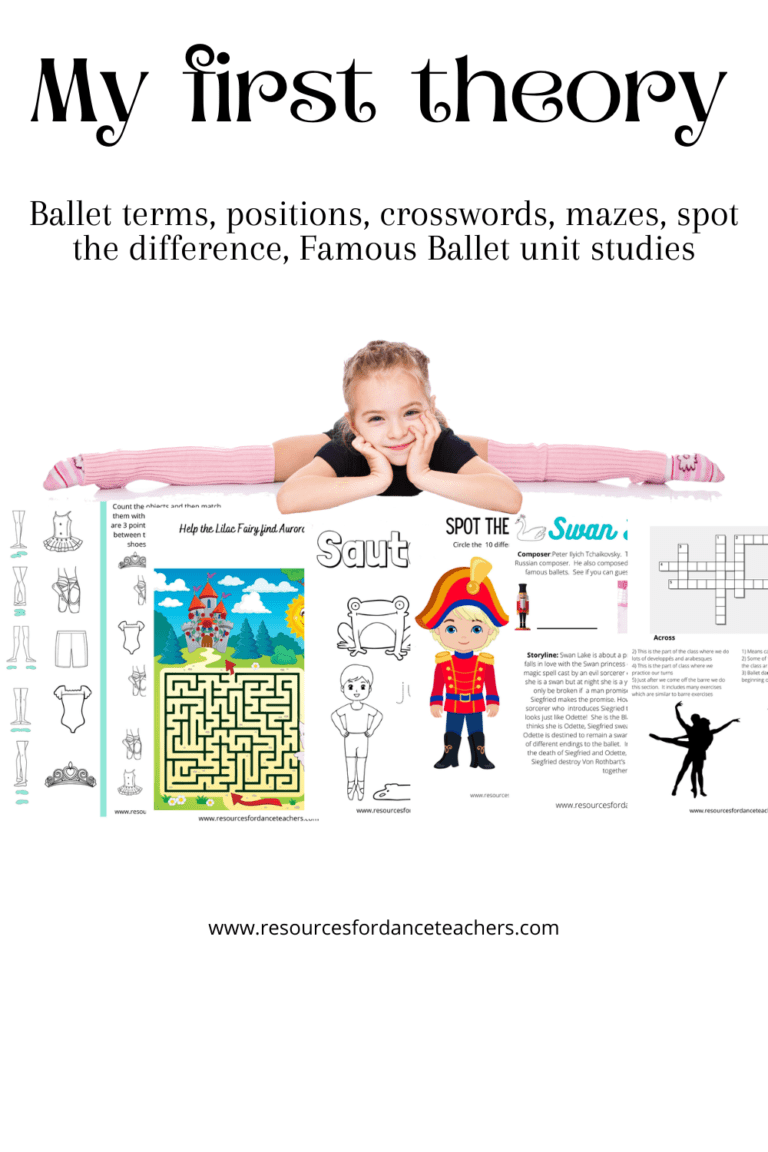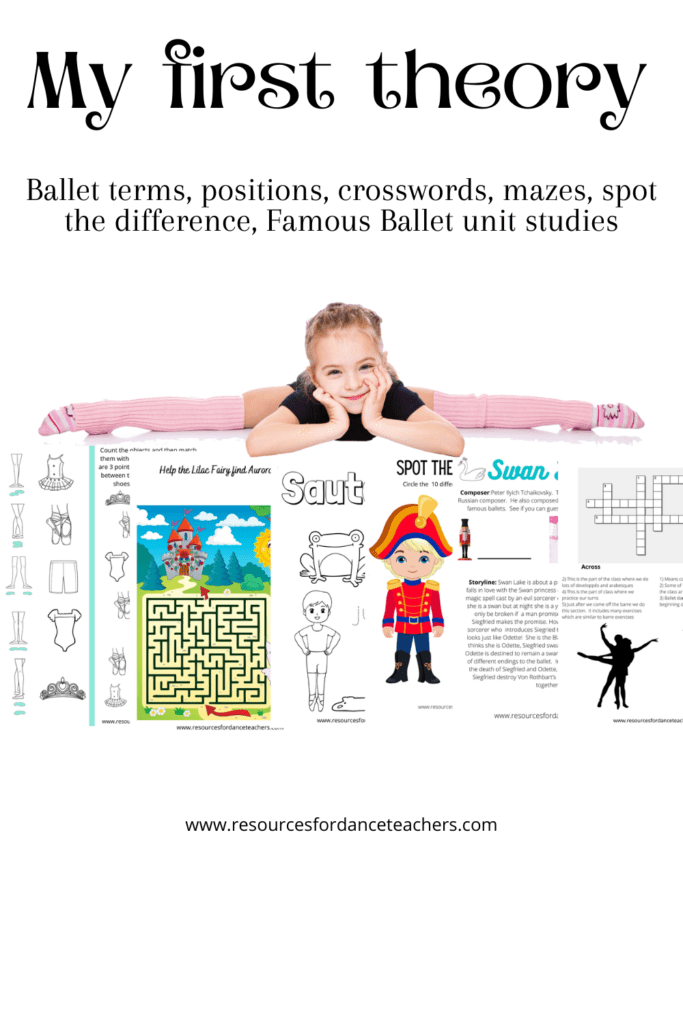 If you are looking for Ballet Theory resources for older students check out the Ballet Theory Mega Activity Pack and for more Ballet Teacher resources including coloring pages and activity packs click here.