Free Preschool Ballet class plan – Penguin-themed.
These free Preschool class plans are perfect for adding a bit of variety to your Preschool Ballet Program.  All the themes and exercises are tried and tested and are not only pedagogically sound but are designed to delight and enchant your students.  The exercises included incorporate gross and fine motor skills, levels, speed, directions, and imaginative play.  Take your young ballerinas on a journey into the Antarctic where they will explore a range of penguin-inspired movements and themes.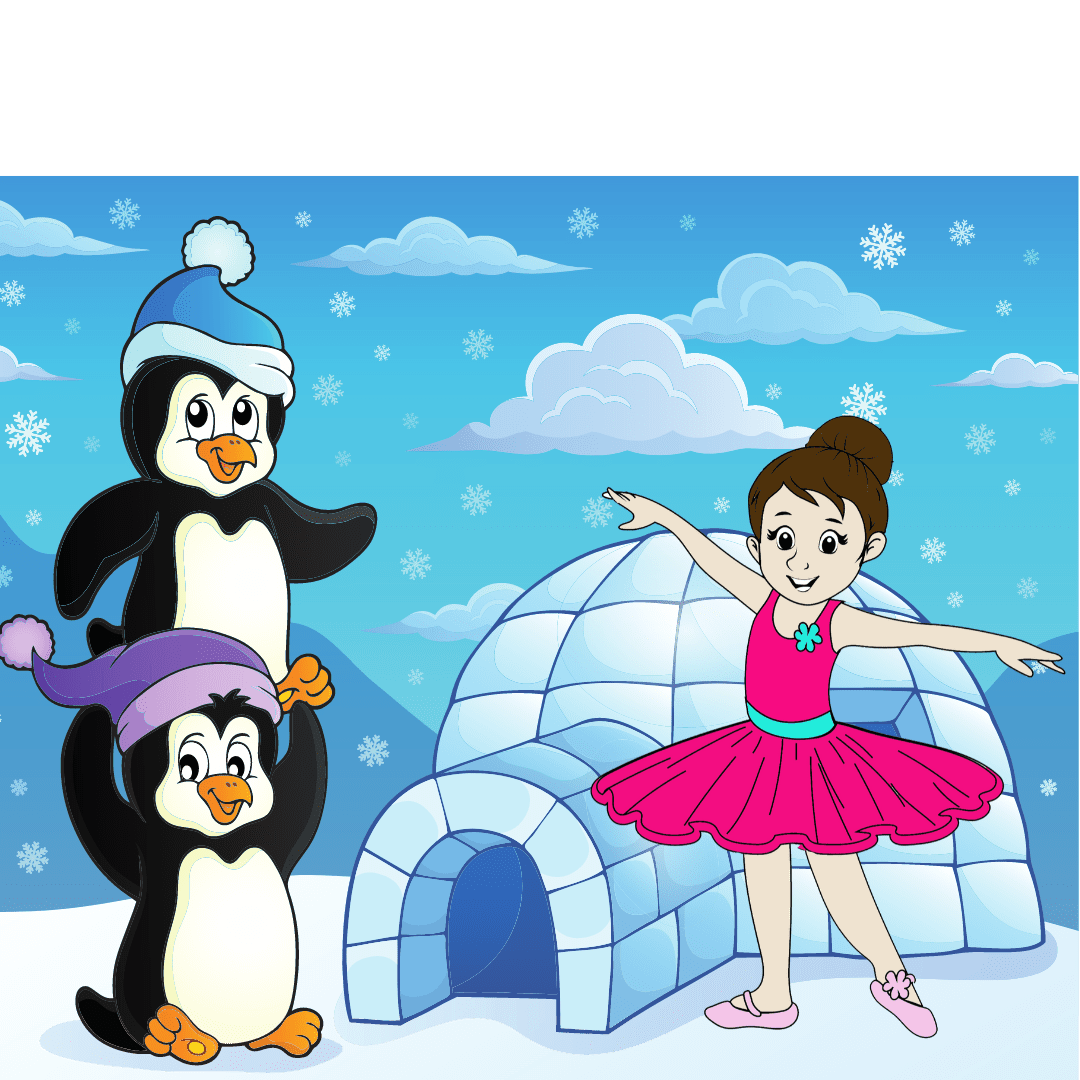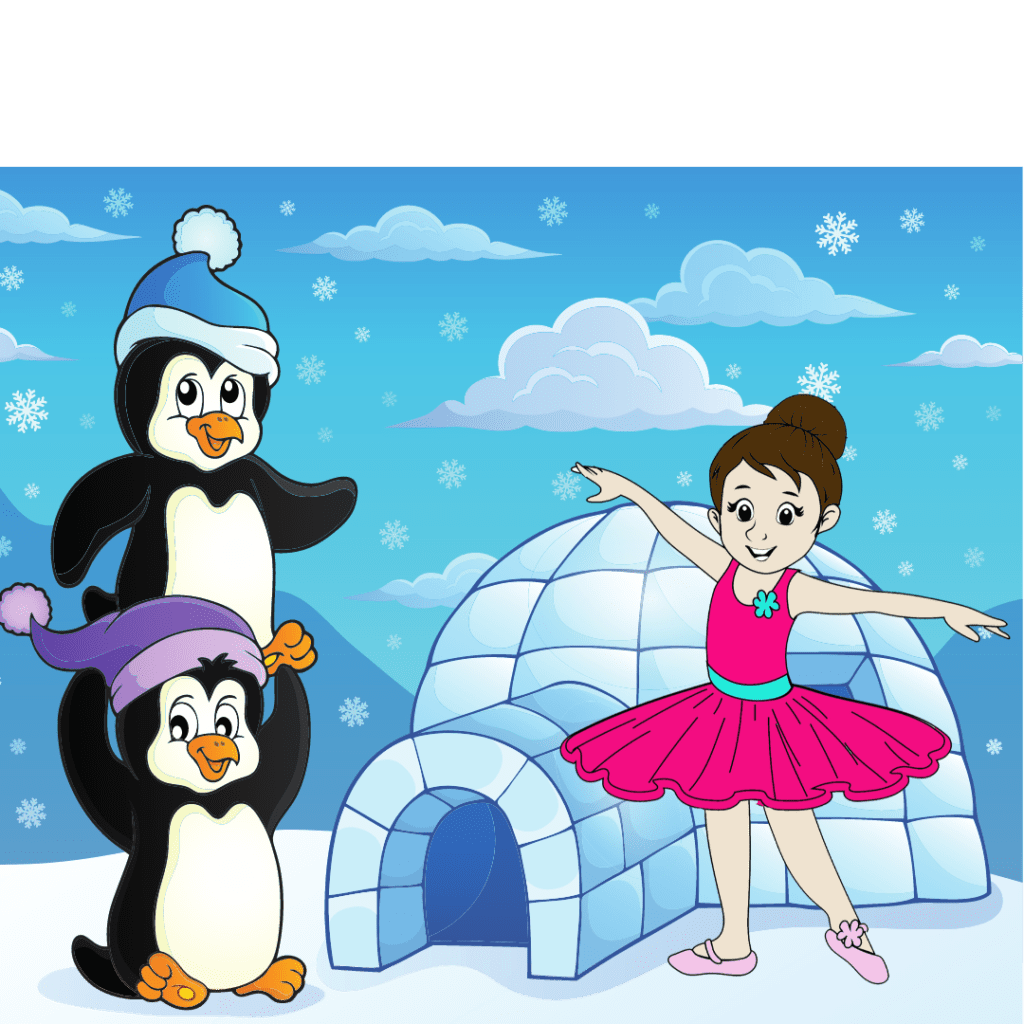 The free Preschool Ballet class plan includes a playlist, a coloring sheet and 5 choreographed exercises where students will waddle and march, slide and glide, jump into the water and flap their flippers.  Everything is done for you so you can be confident that it will work.  This class plan is appropriate for Zoom and for in-studio learning.
Songs and activities include
5 little penguins -a plié exercise which incorporates fine motor skills and involves counting and sequencing.
Did you ever see a Penguin? – a tendu exercise which works with gross motor skills and imaginative play
Walk like a Penguin – This exercise is guaranteed to produce giggles.  It incorporates directions, sequences and imaginative play
Penguins are marching – this is a fantastic rhythmical exercise that incorporates articulation and balance.
Doin' the Penguin – a tired and true favorite and one that my tiny ballerinas ask for EVERY single week!!!
This free Preschool Ballet class plan is based on the bestselling Preschool Ballet Blueprint, the much-loved downloadable Preschool Ballet Curriculum.  The Blueprint has been tried and tested, tweaked, and enhanced so that all the work is done for you.  You can rest assured that you are delivering a quality Preschool Ballet program that children and parents alike LOVE.  The Blueprint is designed to actually prepare students for formal ballet training so the when your Preschool Ballerinas join your school-aged class they hit the ground running.  This is priceless when it comes to ensuring the development of your studio.  Students trained with the Blueprint start their training 12-18 months ahead of their peers and the difference keeps on building.  If you want a team of superstar minis, start them off right and watch them fly!!  You can find out more about the Preschool  Ballet Blueprint here and download your free Preschool Ballet class plan by entering your email below.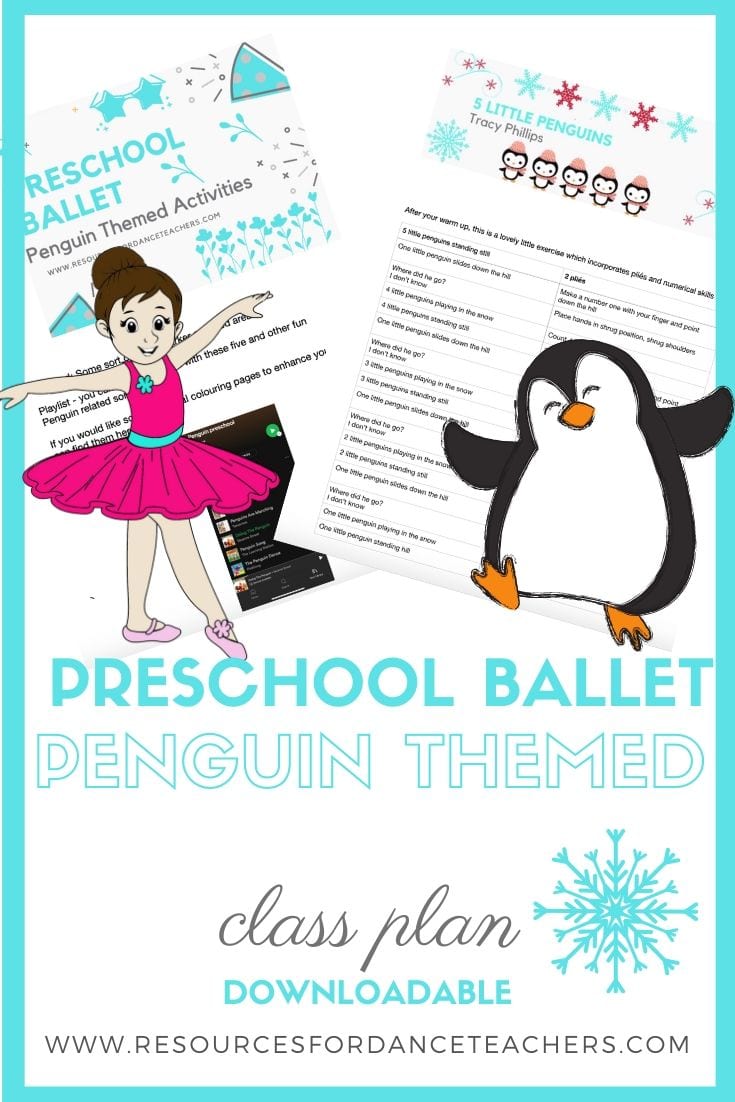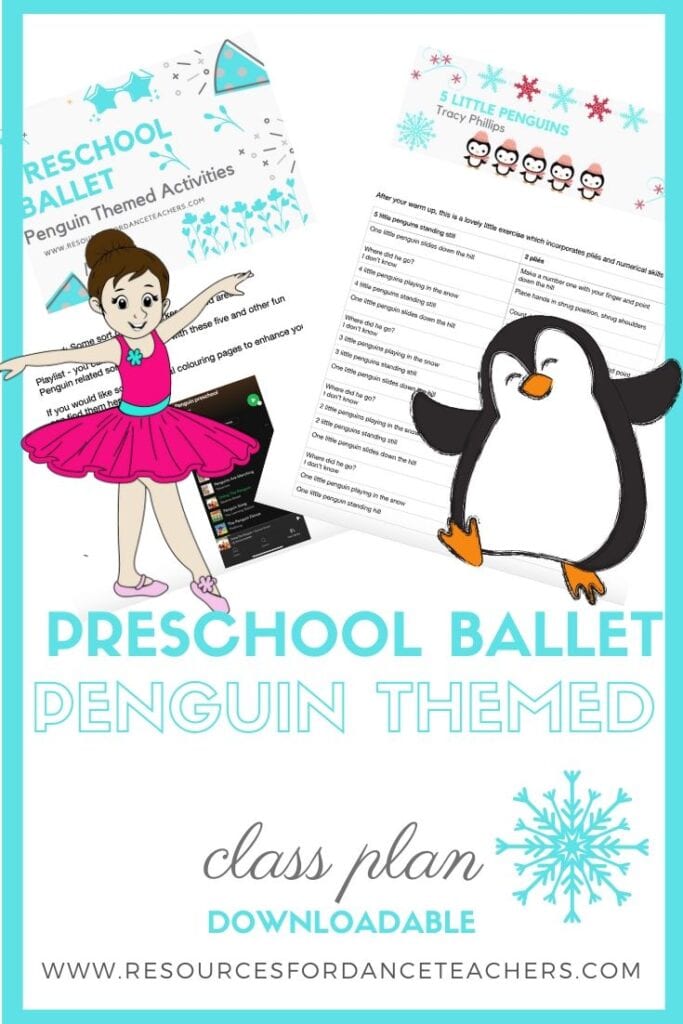 If you are looking for more free seasonal preschool ballet class plans and other Preschool Ballet resources click here.