Zoom Ballet Games and Activities
With most of us stuck on Zoom for a while longer, finding ways to keep our students motivated and engaged is more important than ever.  This selection of Zoom Ballet Games and Activities is an absolute HIT with my students.  Each game or activity comes with a variety of versions so that you can adapt them to your students.  There are Zoom Ballet Games for beginners through to advanced students.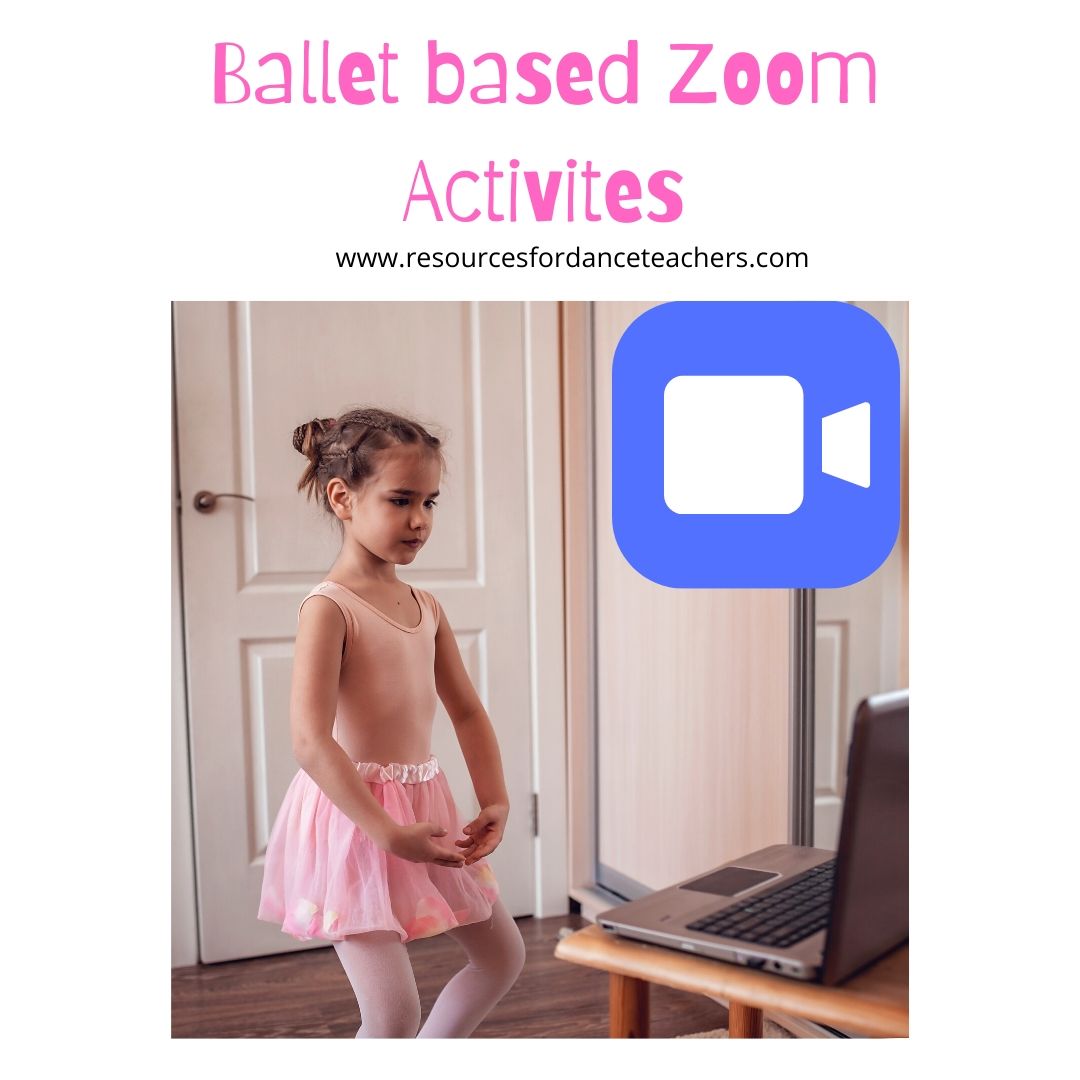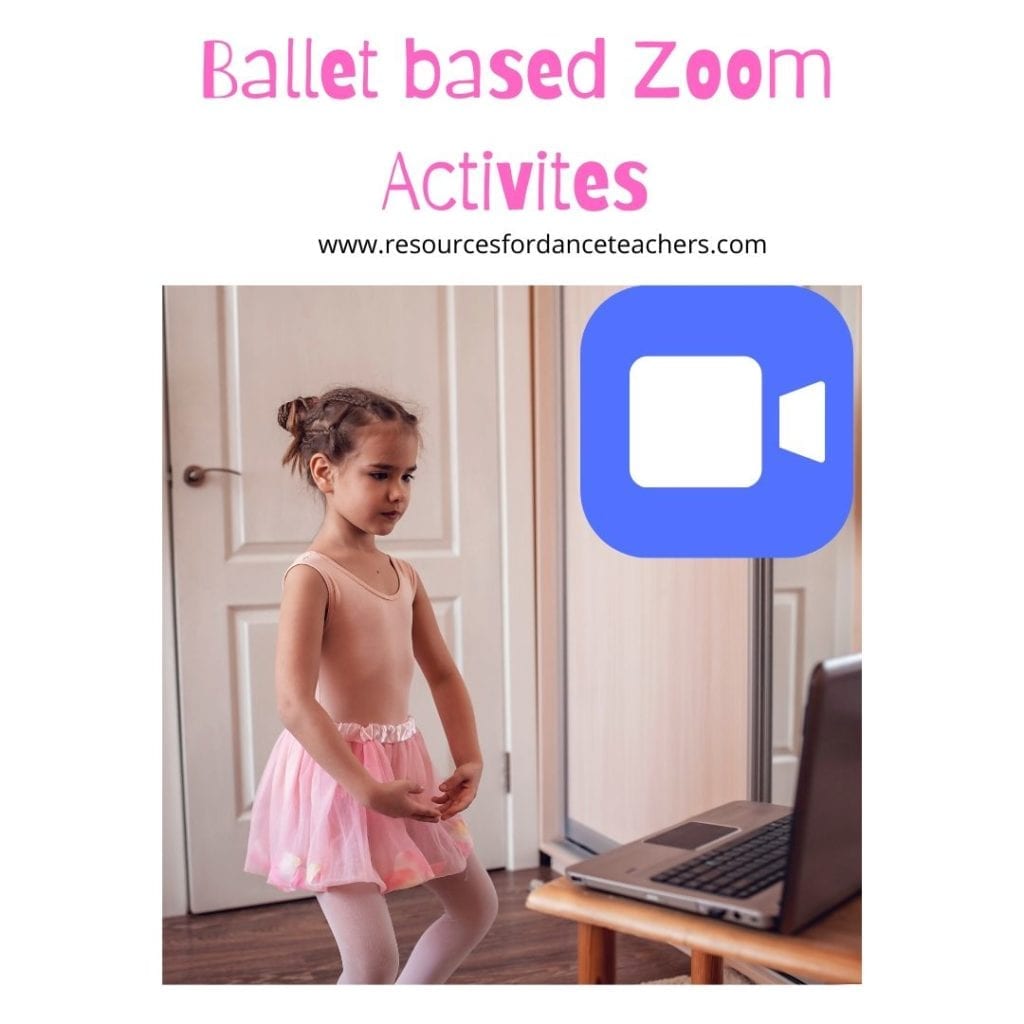 The Zoom Ballet Games and Activities pack include
Younger children love the Ballet Terms scavenger hunt which includes tracing exercises and a variety to levels of Scavenger Hunt to suit age and theory knowledge
The Ballet in a picture exercises are an absolute HIT with intermediate to advanced students  with a range of adaptations and suggestions
Princess Pandemonium is designed for beginner to intermediate students and provides an opportunity to connect favorite Princess stories with Ballet terms – fun and laughter-filled scavenger hunt activities follow.
Famous Ballets – Activities based around Famous Ballets are popular for intermediate to advanced students and work very well in Breakout rooms.  Once again different options allow for adaptation to different levels
Choreography challenges are also a fantastic activity for intermediate to advanced students and another great chance to work in breakout rooms.
You can learn more about the Zoom Ballet Games and activities pack here.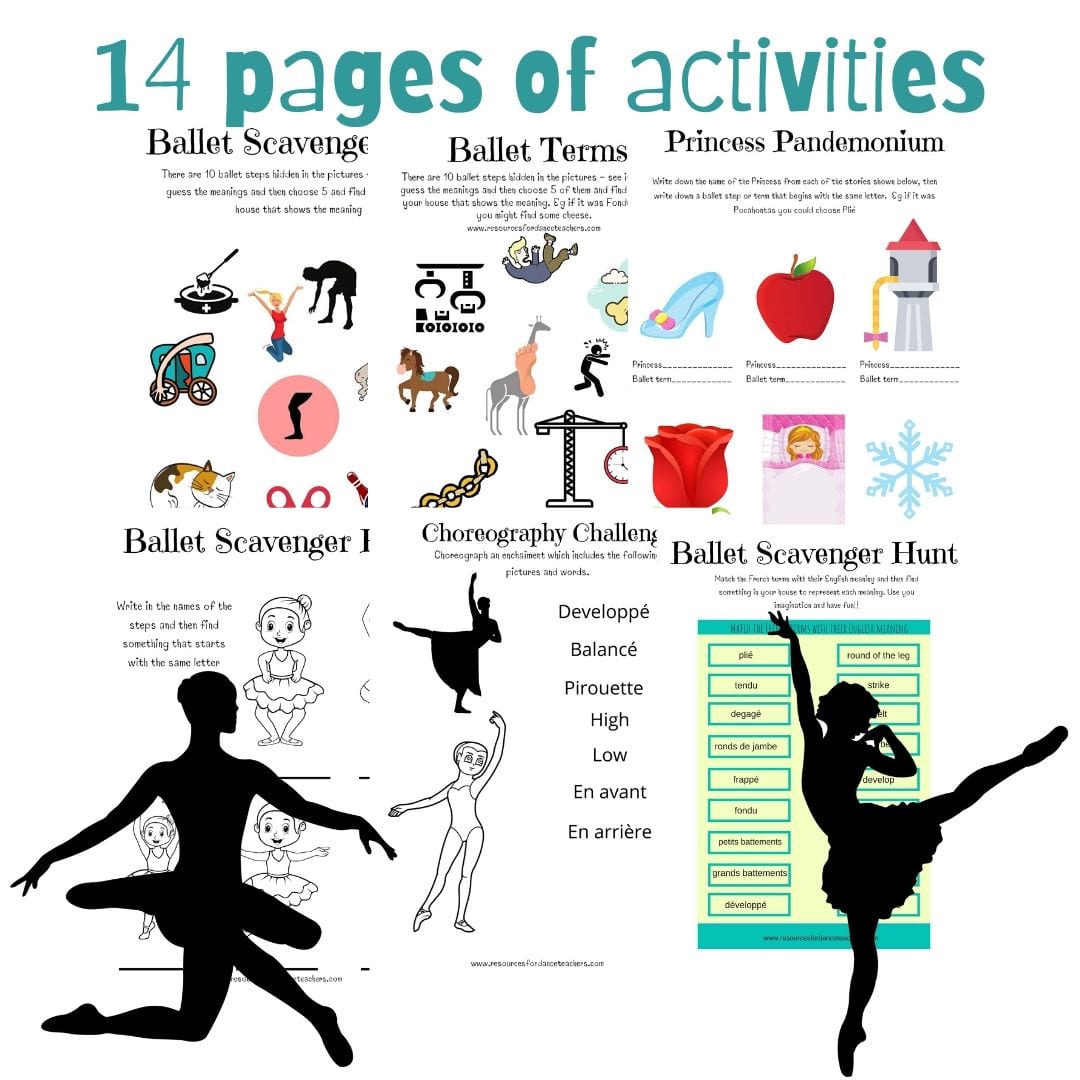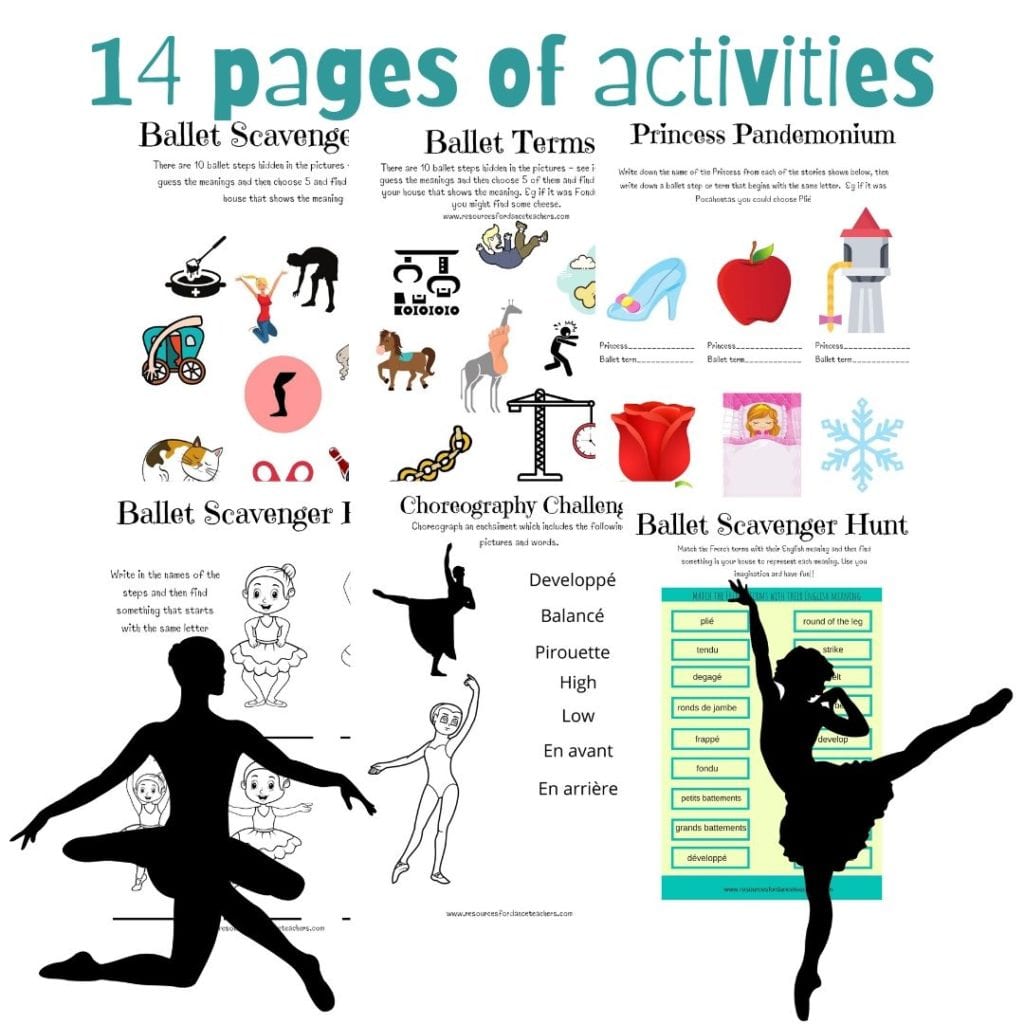 Keeping motivated with online classes can be a challenge at times, but these activities certainly help keep students engaged and having fun whilst brushing up on their ballet theory. There are 14 pages of Zoom ballet games and activities, designed especially to engage your ballet students while we engage in online learning.
You can find more resources for Zoom classes  here and other studio shutdown resources here