Just in time for Thanksgiving, please enjoy these free Thanksgiving ballet coloring pages for gils and for boys.  These are perfect for coloring competitions, as a cute little handout at the end of class or as part of a themed class. Many studios like to email them out to their younger dancers. The full range of seasonal coloring pages for boys and girls is available instore. You might also like to check out our collection of Seasonal Mini Class Plans All of these are based on the Preschool Ballet Blueprint, a class plan currently being used worldwide to deliver, fun, structured and well organised Preschool Ballet classes.
The Preschool Ballet Blueprint is a complete Preschool Ballet syllabus which has been developed, tweaked, revised and perfected so that you an approach your Preschool Ballet classes with confidence.  The Blueprint emphasises a fun and imaginative approach to preschool ballet whilst focussing on introducing correct ballet technique, right from the first steps.  Students trained with the Blueprint graduate fully prepared for formal ballet instruction and are currently excelling in their ballet training. You can check out the Blueprint here.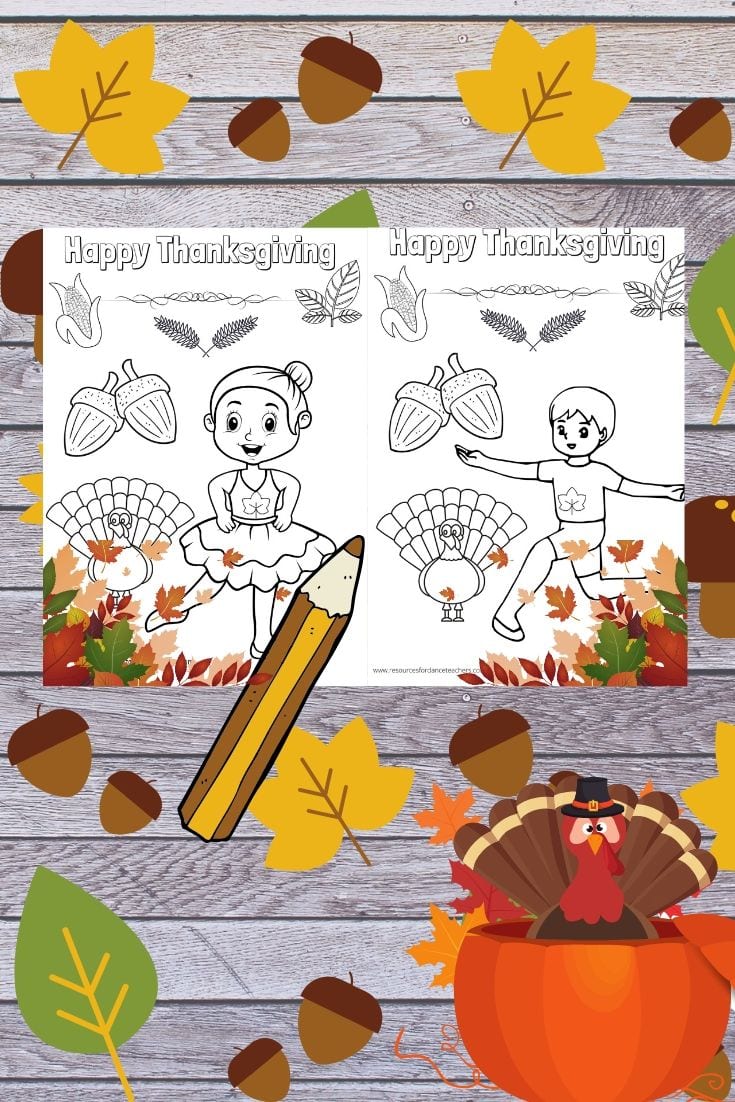 In the meantime to download your copy of the free thanksgiving ballet coloring pages, just enter your email below.
For more resources on teaching Preschool Dance, check out these articles.
To access the latest research into Performance Psychology, especially for dancers click here.