Download Ballet Activity Packs for studio shutdowns
Due to popular demand, Resources for Dance Teachers is pleased to present a second ballet activity pack. Studios have found these packs so useful to stay connected with their younger students. (Though just quietly, some of my not-so-young students have enjoyed these as well!) These activity packs were first conceived as a resource to keep little hands busy backstage at competitions and recitals and as a dance camp resource. However, with the 2020 Covid-19 studio shutdowns, these activity packs have really come into their own.  They are the perfect way to keep in touch with your youngest students, keep them connected with the studio, and connected with dance.  The activities included are designed to be fun and distracting for young children and to appeal to their love of ballet and dance. This Ballet Activity pack includes 11 pages of activities including
Coloring pages
Mazes
Spot the difference
Tracing activities
Join the dots
Word scrambles
Counting
Sorting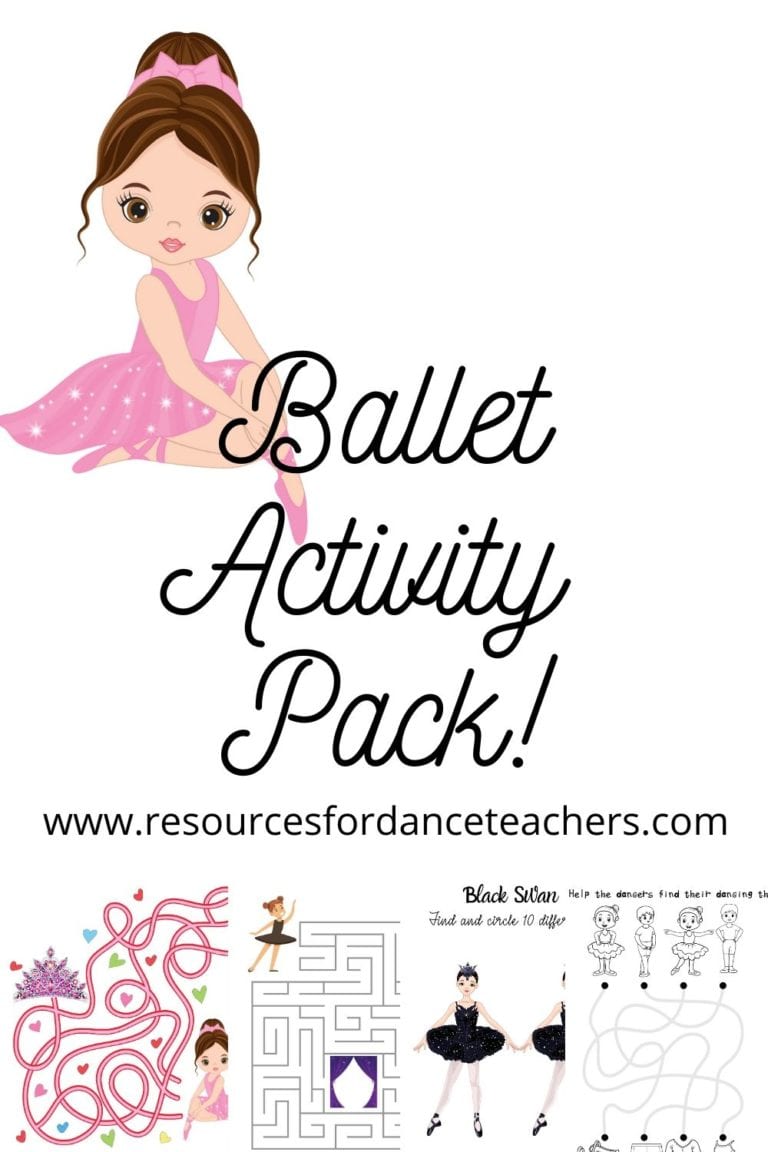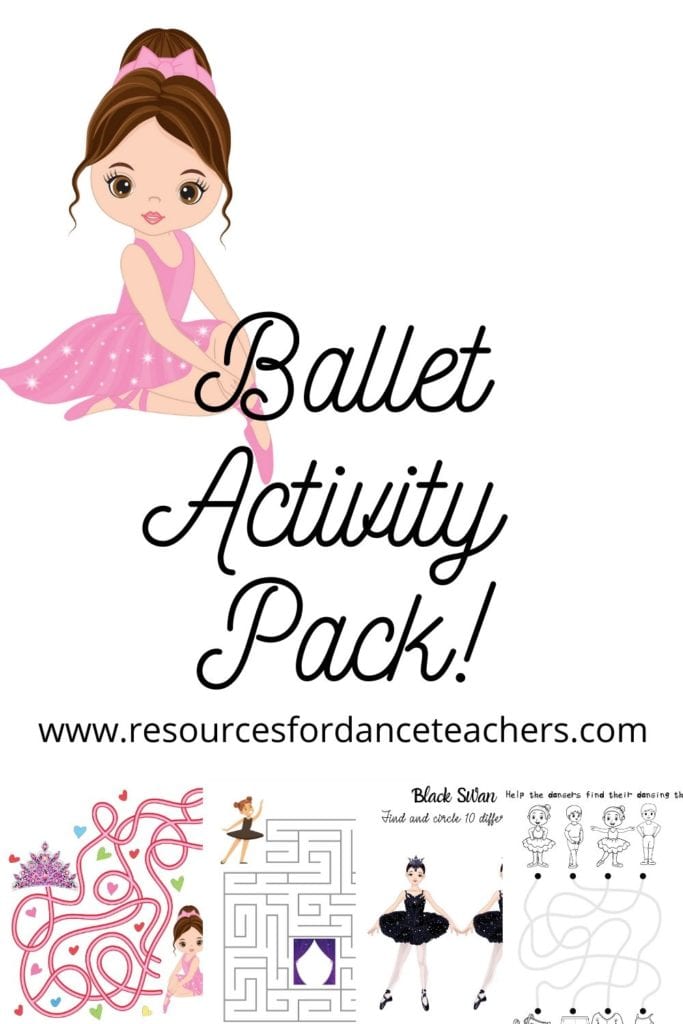 The downloadable Ballet Activity pack comes as a complete booklet along with a link to download individual sheets if you prefer.  This makes it even easier to share online if you would like to space out sending the sheets.  If you would like to download a free sample to test the pack out, just pop your email below and receive this counting activity.
If you are looking for more activities to keep your dancers engaged we have got you covered.
You might like the original
or the range of Growth Mindset and Goal setting packs designed for older students
The Mega ballet theory activity pack has a huge range of activities from theory match, crosswords, word searches, flashcards, and more for your students of all ages to engage with their theory studies.  This is one of our best-selling resources and I know from personal experience, I have turned my theory-hating students into a bunch of total theory nerds!!!