Studio Shutdown Resources
As lockdown continues around the world, we as dance teachers are finding ourselves increasingly challenged to stay in touch with our students.   These "We miss you, see you soon" ballet coloring pages for boys and girls are perfect to share with your students. Whether you share them by email or even regular post, they are just a little something to help brighten their day and let your students  know you are thinking of them. You can download your free coloring pages by entering your email below.   If you are looking for more dance teacher resources to help keep connected with your students, including more coloring pages, activity packs, theory packs, growth mindset packs and more you can find the Resources for Dance Teachers store.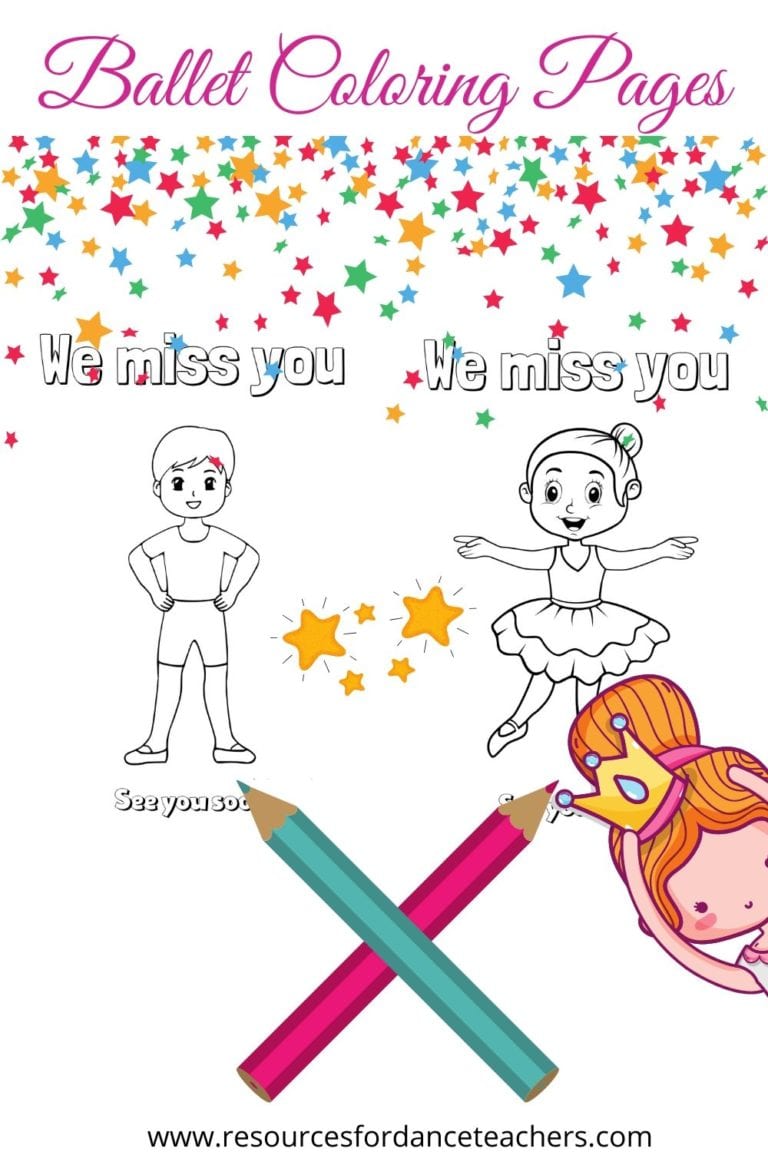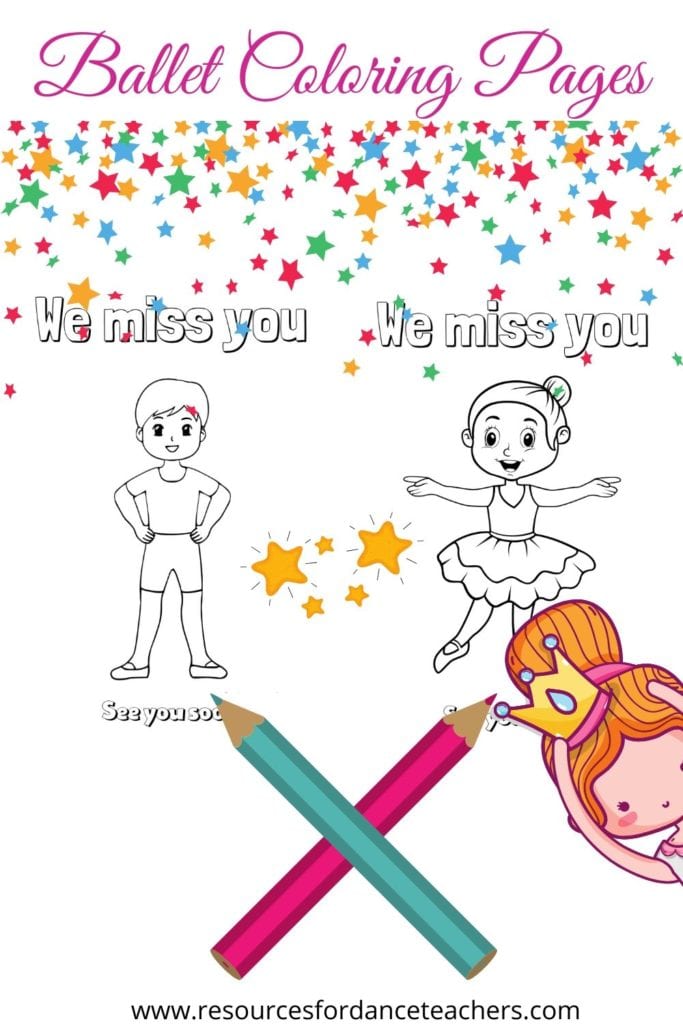 You can find more Studio Shutdown resources, including a mega bundle of worksheets to share with your dancers here.