St Patricks' Day Preschool dance class plan
No more scrambling to find last-minute activities for St Patrick's day – your pot of gold is right here!   Simply download and enjoy this free St Patrick's Day Preschool Dance class plan complete with playlist, fully choreographed exercises, activities, place markers, and boy and girl St Patrick's Day coloring pages.  This mini-class plan has everything you need to provide a fun St Patrick's day themed dance class.  The exercises focus on levels, speed, tempo, sequencing, fine and gross motor skills, and bucket loads of FUN.  This Preschool Dance class plan is based on the best-selling downloadable ballet curriculum, the Ballet Blueprint series which takes you from Mommy & Me through Preschool and onto Beginners Ballet.  The  Blueprint is currently being used worldwide to deliver quality ballet instruction.  With extensive playlists,  clear class phases, and a fully choreographed syllabus, the Blueprint gives you everything you need to download and go.  It has been designed and tested to be pedagogically sound and works around milestones of childhood development so you can be assured that your program will enhance cognitive, physical, and social development.  The Blueprint also offers comprehensive strategies for behavioral expectations giving you the tools to deal with everything from separation anxiety to fostering a love of dance.  We all know how difficult it is to undo bad early training and with a focus on developing strong technique, the Blueprint ensures their first steps are the right ones.  Students trained wth the Blueprint commence formal training 18 months years ahead of their peers and it is an advantage that continues right through their training.   You can find out more about the Blueprint here.
The Blueprint has revolutionized my studio.  I finally have a well organised and popular Preschool Program that feeds seamlessly into my school aged program.  The difference in my junior school is amazing and I'm excited to see this new generation of students progress through the studio.  -Annie Moore (Ballet Director, Starz Academy)
To download your free St Patrick's Day Preschool dance class plan, just enter your email below.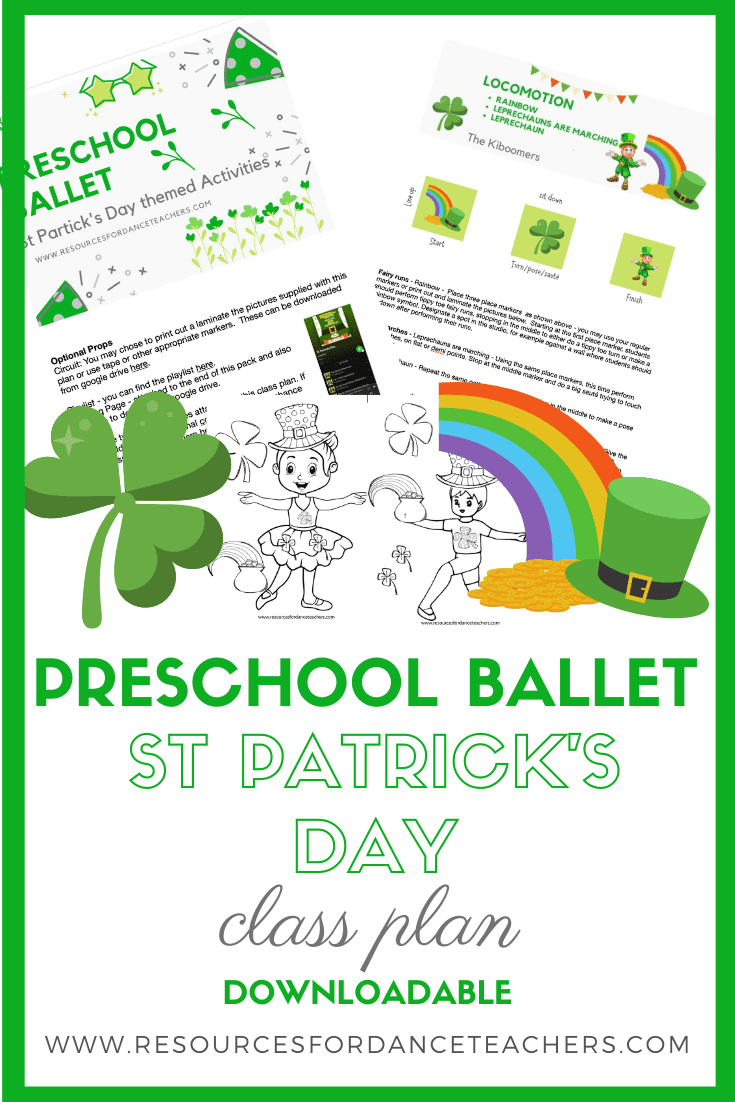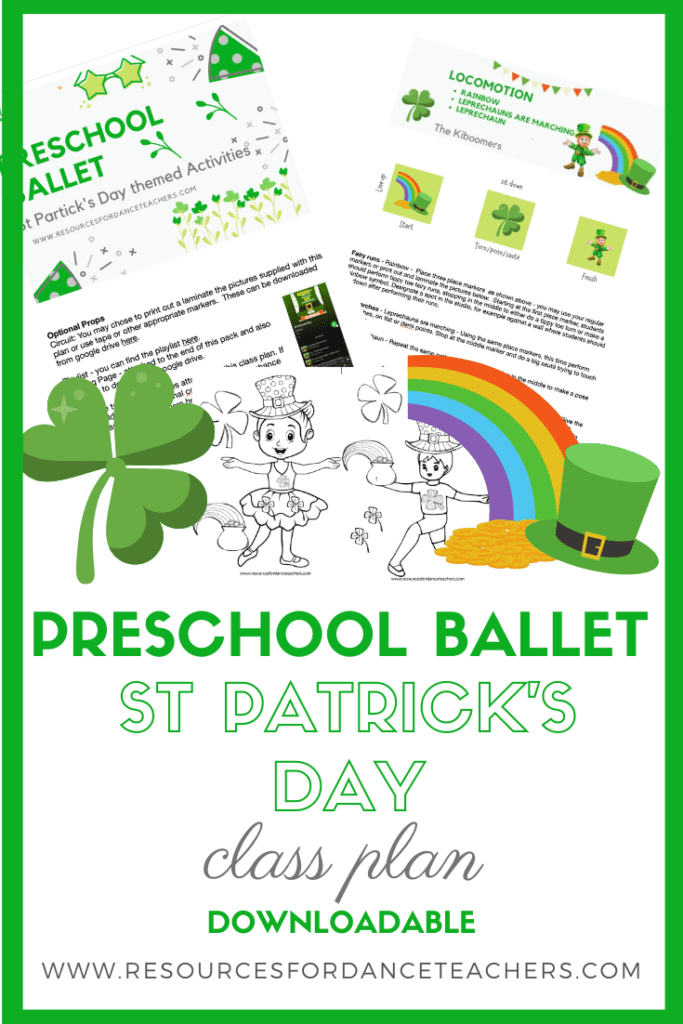 If you are looking for more resources for dance teaching, check out our Ballet Activity packs, Ballet Theory packs and Growth Mindset resources.