Zoom dance class resource kit
Are you looking for some Zoom dance class resources for your online dance classes?  Are you trying to find ways to keep your dancers motivated during lockdown?  Please enjoy this Dance at Home survival kit. Included in the kit are a range of Zoom dance class resources for you to share with your dancers.  These are designed to help you connect with your dancers, to help keep them motivated, and to use as a springboard for more activities.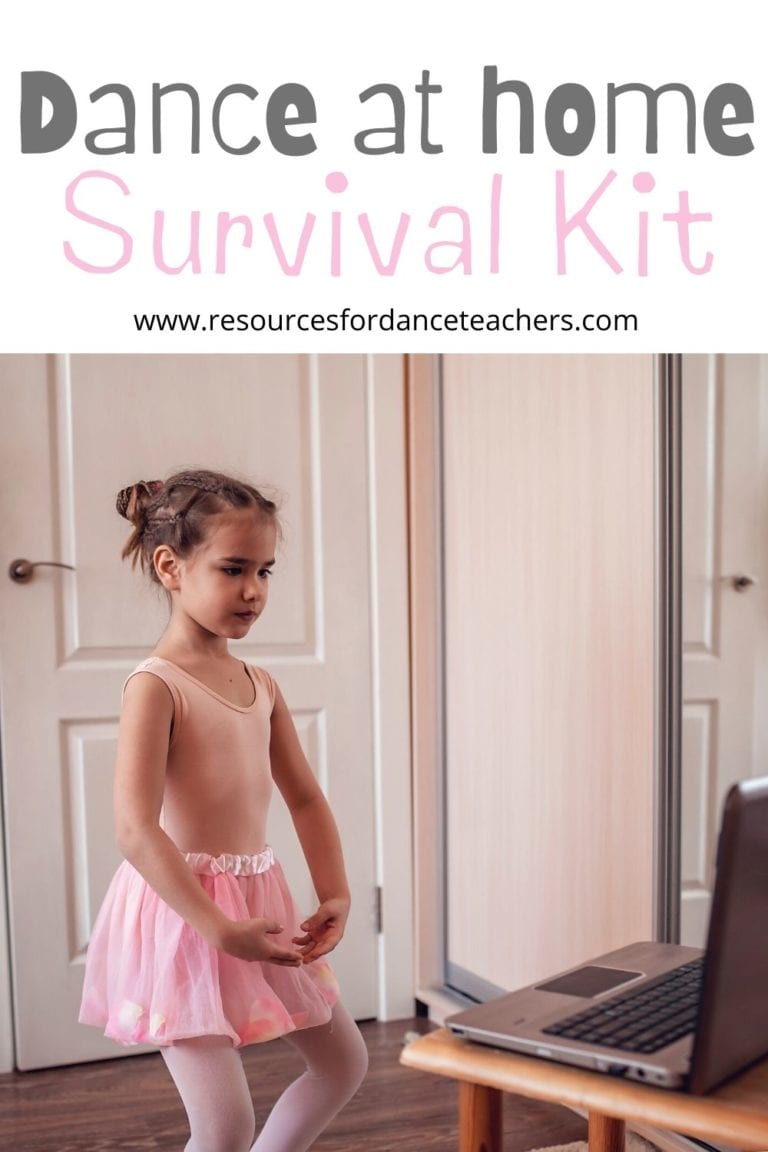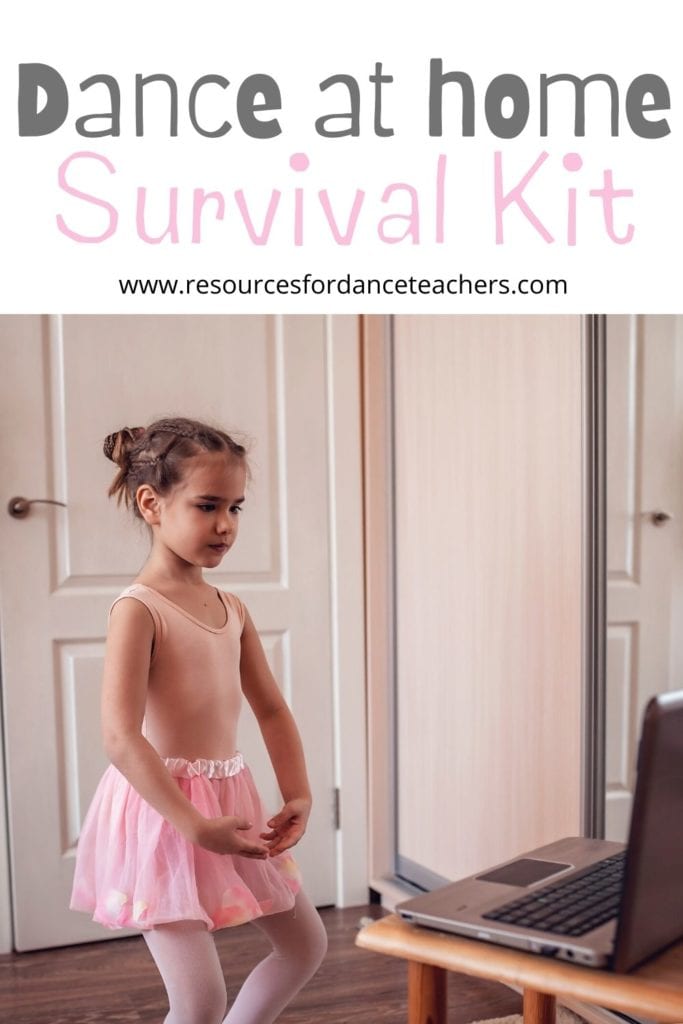 Worksheets include
Online Dance Timetable – this is perfect for keeping track of online Zoom dance classes.
Class Reflection – dancers can fill out their class reflection after each Zoom or Online class.  This is also something that you can discuss together as part of the class.  Depending on the size of your class, dancers can share their reflection or you might like them to email it to you.
Motivation – again, this is a great online Zoom dance class resource that can be incorporated into a Zoom class or given as homework. This worksheet challenges dancers to reflect on what motivates them.

 

This is ever more relevant in our current situation as dancers struggle to maintain their motivation in an online environment.

 

There are several suggestions which can be explored further.

 

For example, you may challenge your dancers to create a vision board or share Spotify Playlists with each other.

 

Weekly Stretch Chart – being at home is the perfect time to work on flexibility.

 

You can fill in the chart with stretches you would like them to do or have them work on their own stretch program.  Once again this could be done as a group exercise on Zoom.
Stretch Tracker – this is a great visual representation to help dancers stay motivated to keep working on their flexibility.  It comes with built-in rewards and extra little motivation.

 

Have your dancers share their Stretch Tracker at the end of their online class.
Dedication to Dance – This worksheet works with the Don't Break the Chain theory of motivation.  The more days in a row that a dancer demonstrates their dedication to dance, the less likely they are to lose their motivation. Dedication to Dance might be taking a zoom dance class, it might be practicing stretching or for younger children, coloring a picture, or doing a dance-related craft.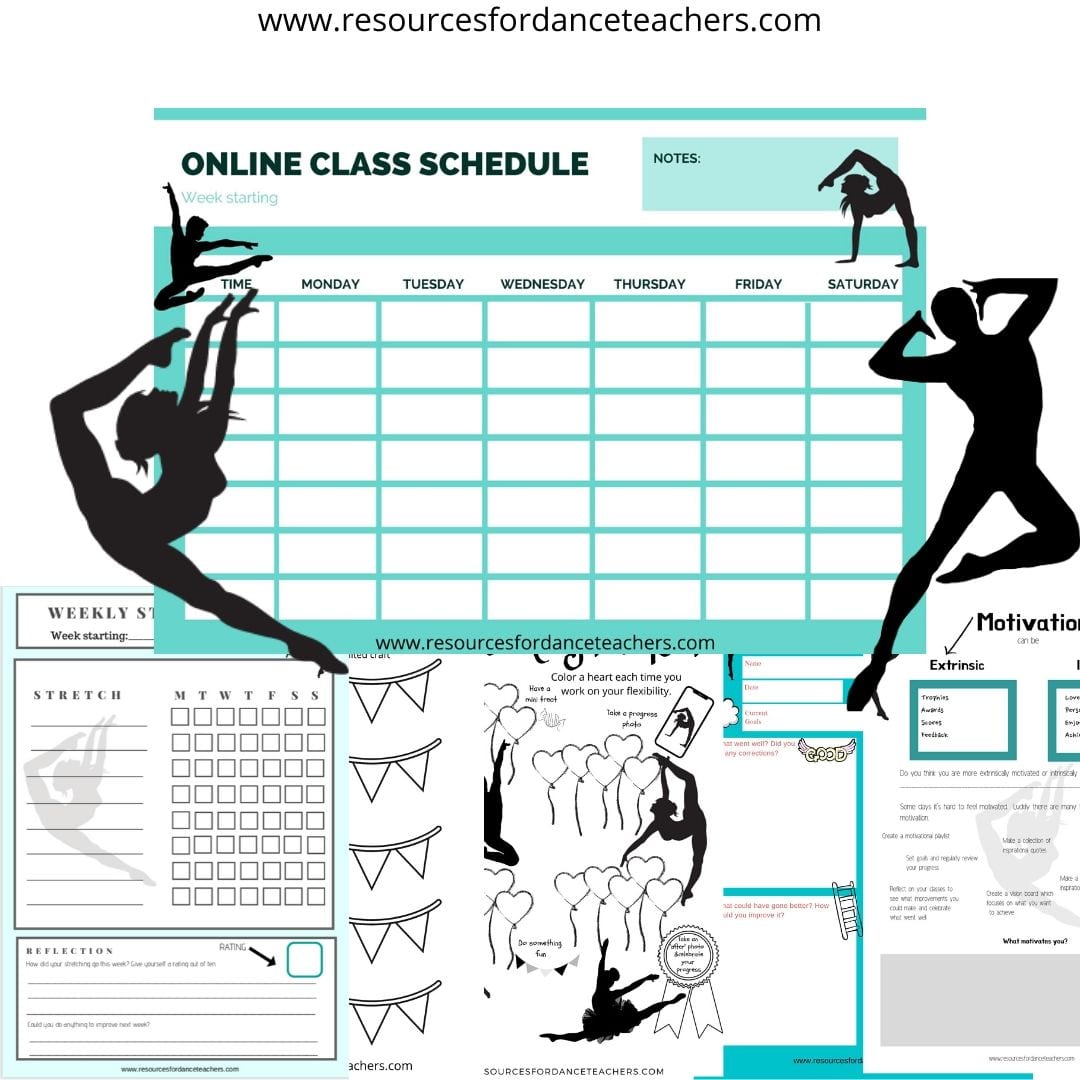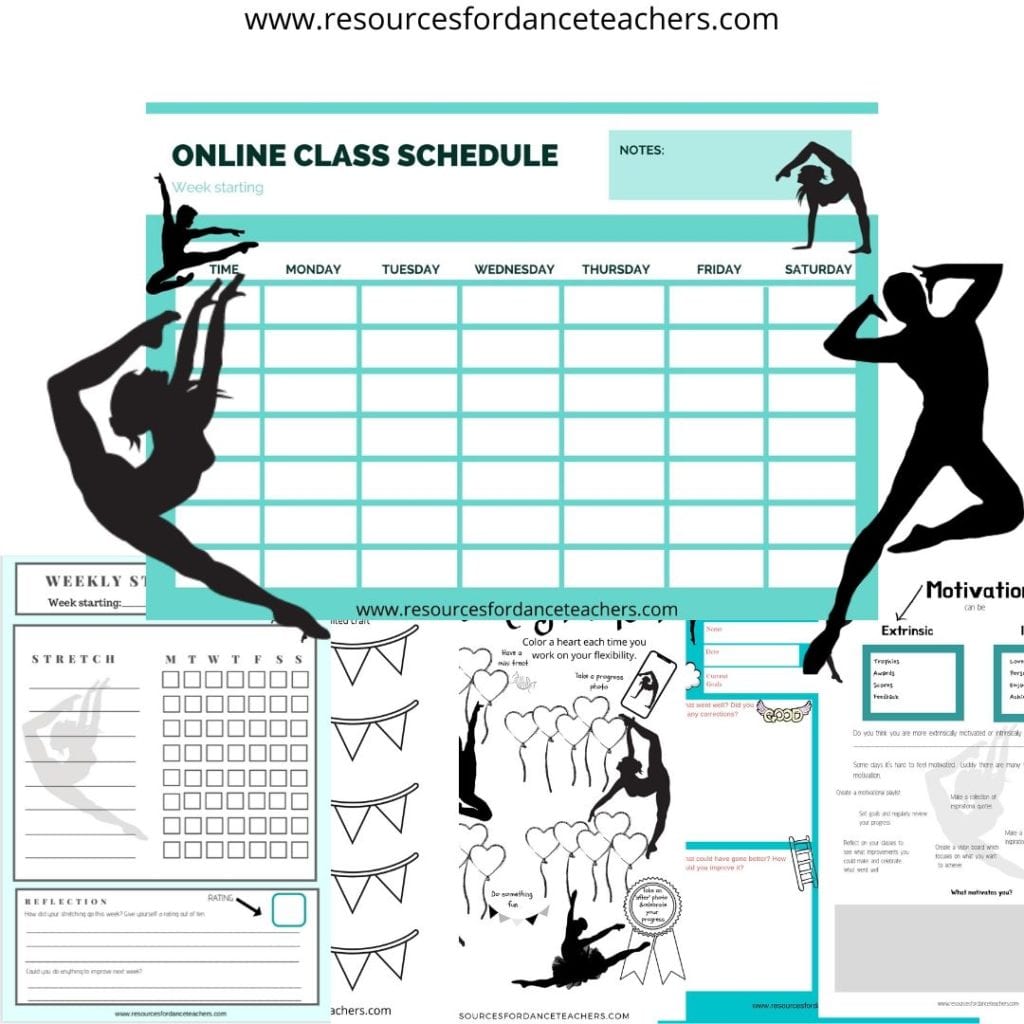 All these Zoom dance class resources are perfect for incorporating into your classes and are designed to help keep our students motivated during this challenging time.   You can download your free copy by entering your email address below.
For more online Zoom Dance Class Resources, check the mega studio shutdown worksheet bundle, the "We miss you" coloring sheets., or the range of Ballet Activity Packs available here.