Dancing through lockdown 2020 – a guide to helping dancers through lockdown and the impact it has had on young dancers.
Lockdown 2020 has had a profound impact on young dancers around the world.  Many young dancers spend hours at their dance studios every week and they become not just a place of learning but a home away from home.  The vibe of being in a studio, of working as a team, and of dancing with friends is a feeling like no other.  Students attend dance studios for so many reasons.  Some look to make a career, others find a social outlet through dance, many enjoy the process of perfecting an art form, many love the thrill of performing and others find solace and a safe space within their dance studio.  Adapting to remote learning has been challenging for dance teachers and students alike. Without the energy in the studio, without the connection and with no clear goals to work towards such as performances or exams, many students have found themselves disconnected from an integral part of their being.  A dance year has a rhythm, learning new skills, learning routines, working towards exams, competition season, performance season, there is a comfort in that rhythm and that predictability.  As we continue to navigate lockdown and post lockdown in the studio, it is important to consider methods for helping dancers through lockdown. I have just come off 8 months of teaching on Zoom and over that time, a few things became very clear.
A student's motivation to dance plays a huge role in how well they cope with online learning.  Obviously, no student is motivated by only one factor, it is a combination of things that an individual loves about dance.  However, broadly speaking, students who are more extrinsically motivated, for example, by being in the studio, by being with their friends, and those that are motivated by displaying their dancing to others, whether that be having other students watch and admire them in the studio or in competitions, struggle on Zoom.  Without the camaraderie and the feedback and the feeling of performing, dance became a very different prospect. By contrast, those that are more highly motivated by intrinsic factors such as perfecting their art and by trying to become a better dancer, thrive on Zoom.
Space to dance also plays a huge role.  Some students can avail themselves of empty rooms with plenty of equipment at their disposal whilst others have to make do with a kitchen bench and their little brother watching television next to them.  In the studio, every student can enjoy the space and facilities, at home it is a very different matter.  If motivation is waning, not having the space to dance can really start to impact.
Attitude to Zoom.  I think we can all agree that the first time we logged onto Zoom, after getting past the thrill of seeing our students again, we all felt a mixture of disappointment, stress, and anxiety at our new teaching tool,  The way we as teachers feel about Zoom can have a huge impact on the way our students receive our lessons.  There are several great tips for getting the most out of Zoom classes here but the main message is to look for what can be achieved and focus on that.  Rather than looking at Zoom classes as a regular class that is now held online, it is an absolute game-changer when you start to view Zoom as a different way of teaching.  Whilst some aspects of dance class are difficult or impossible to achieve on Zoom there are many many things that can be achieved.  By focussing on this, the entire experience is totally different. And the good news, after 8 months I got back to the studio and I could absolutely see what we had achieved on Zoom.  Every student had improved.  I could see them applying corrections we had worked on in our Zoom class and some aspects of their technique had improved immensely.  After all those pirouettes in challenging locations, the kids could turn like tops!
In terms of helping dancers through lockdown, there are many, many resources that you can use on Zoom over in the store.  Why not spend a class working on growth mindset or goal setting, it offers not only a welcome change of pace but also introduces valuable life skills.  Meanwhile, please enjoy this worksheet to help your students process their time on Zoom.  Whether they are back in the studio or still learning remotely, talking about motivation, about how they feel about not being in the studio and looking for the lessons and positives they can take from their time away from the studio is incredibly powerful.  Just enter your email address below.  This sheet is from the Success Mindset journal for students which you can purchase here.  The teacher version is available here.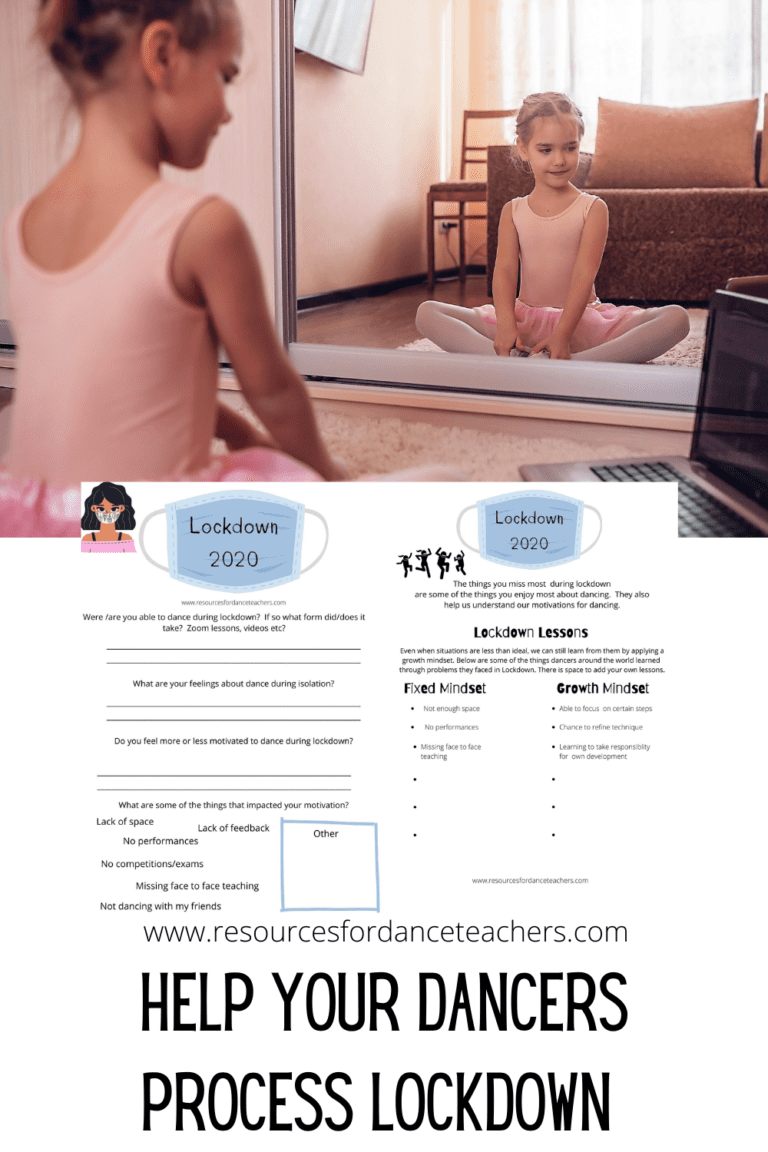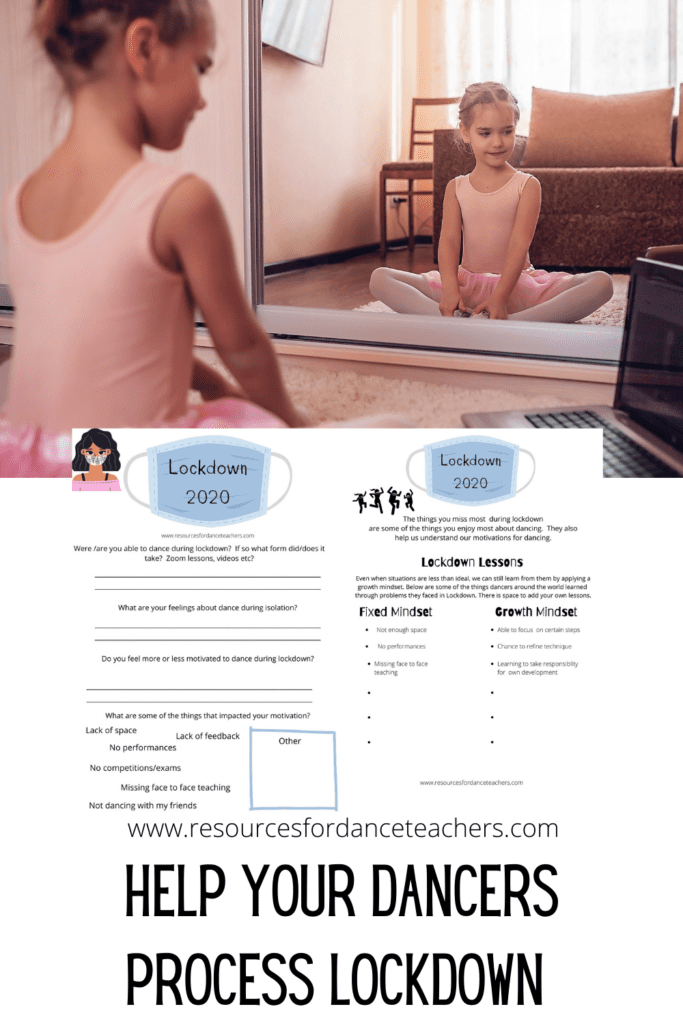 You can find more great Zoom resources here.